Digitally printed wallpaper

Subtitle:
We specialise in high quality and affordable digitally printed wallpaper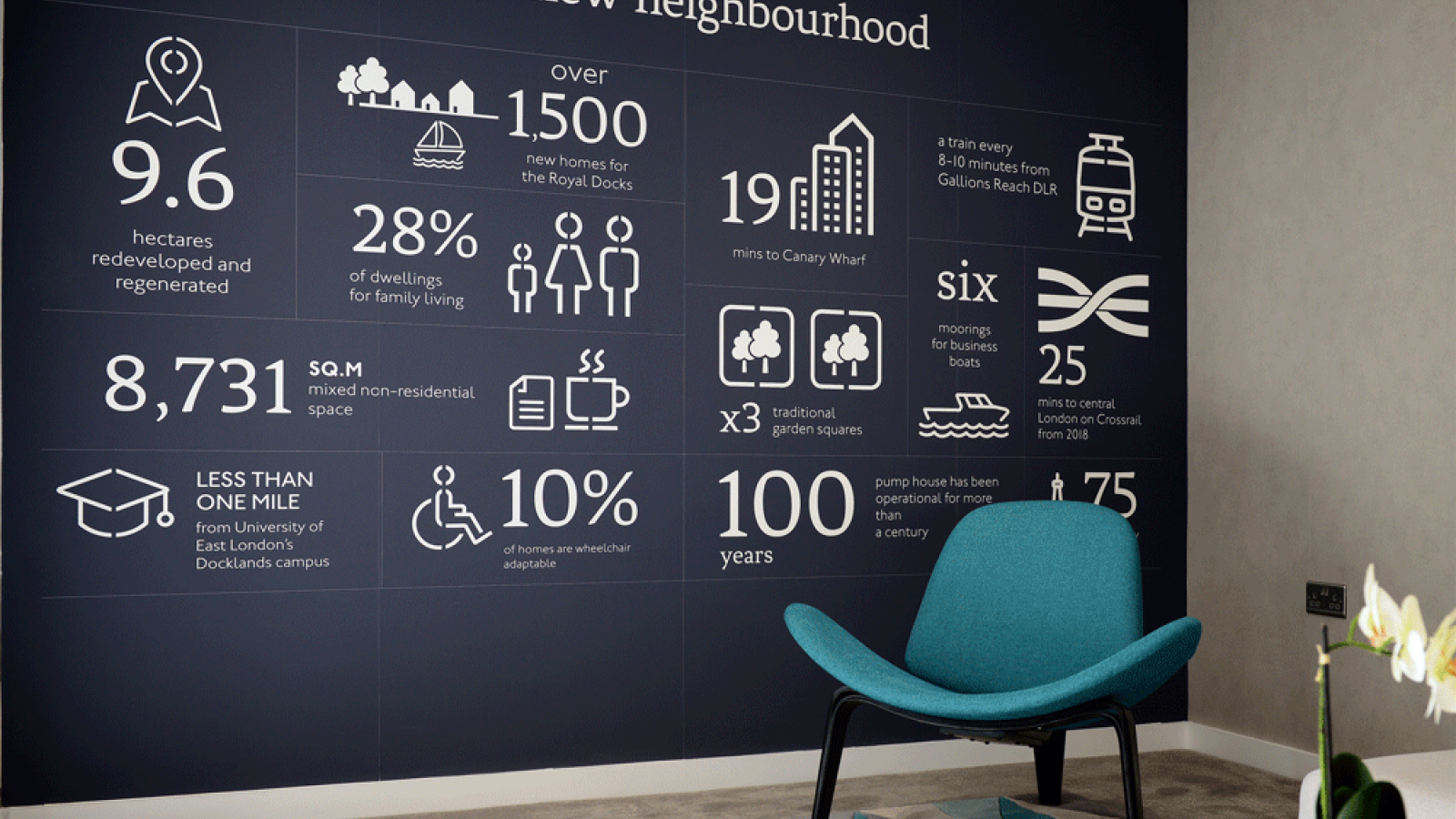 Bring your corporate and office interior to life with stunning digital wallpaper solutions
Digitally printed wallpaper is a fantastic way to brighten up any interior décor. Whether it be office spaces, retail, or even for your home, we've been producing and installing digitally printed wallpaper for over 50 years! Because of its versatile printing base, our digitally printed wallpaper instantly transforms any space into an attention grabbing feature wall.​
We print your graphics using the latest in UV printing technology, ensuring vibrant and stunning prints. We'll even come to your site and install it for you! This expertise, coupled with our famous end-to-end service, means you're working with the best digital wallpaper printers in the industry!
So bring your corporate and office interior to life with a stunning digitally printed wallpaper solution from Octink.
We combine vibrant printing with affordability. Our aim is to make your project stress free – starting with a free estimate. Let's talk about your next project today.
Why should you choose Octink for your office graphics and interiors?
We're more than just a signs shop and wall decal provider. We want to help you with every stage of your office interiors and office branding journey.
In addition, our team are the best in the industry! Every project is a new adventure. An exciting opportunity where we can provide a service tailored around you and your team.
Our in-house print and installation capability means we are quick, efficient, and cost-effective.
Accordion Body
Whilst not always necessary, we're happy to come to your premises and carry out a full 30-point Octink survey. This ensures that all measurements are correct, and any issues with installation & access can be resolved every on!
Accordion Body
Next, your project manager aligns with our production & installation experts to plan your digitally printed wallpaper project! We have a team of interior designers who are experts in their field, regularly working with wall coverings!
Accordion Body
We work seamlessly with your chosen design agency. Alternatively, we have a highly experienced in-house design studio to create your artwork for you. They can also work out how to split your wallpaper design across the drops seamlessly!
Accordion Title
Production
Accordion Body
Now our production team get to work! We only use self-adhesive high-quality tactile materials for our digital wallpaper printing – no messy paste! State of the art UV digital printing ensures rich depth of colour and hard wearing prints. Once printed, our expert production operatives trim out and quality check every item.
Accordion Title
Installation
Accordion Body
Once produced, look no further than the dedication & expertise of our Octink installation crews. They are often considered the best in the business due to their speed and experience installing wallpaper. For commercial premises we're happy to fit installation around your day, and our crews cover the whole of the UK!
Accordion Title
Maintenance
Accordion Body
Signage and graphics are the first point of brand reference for an office. Therefore, inspections and checks are advised. We can provide this on-going service to you, to maintaining great first impressions!
Excellent! Great turn around and good service throughout.