Processes and services
Octink are display graphics, signs and interiors specialists. We've been making signs for over 50 years!
Our processes and services
When you work with Octink you get the benefit of our 50+ years in the signage and wide-format printing industry.
Our work ethic, product quality, and speed of service is known industry wide. We pride ourselves on our ability to go above and beyond, constantly delivering superior work, and a superior user experience, to our clients in some of the biggest brands in the UK.
We take care of everything, from design and briefing, surveys, print and production, right through to installation and maintenance. This end-to-end service means you're always looked after by the experts and your dedicated account handler.
Our services include the following:
Our processes
Rho P10 250 – Perfect for indoor and outdoor signage and POP material with the ability to print on the widest range of rigid and roll media. The P10 250 achieves a print quality of 1000dpi without loss of speed.
Rho P10 160 – Like the P10 250 provides unrivalled print quality while maintaining a high level of productivity. It is capable of printing up to 100 sqm at up to 1000 dpi.
HP Latex 570 – High-quality and high-speed latex printing. Capable of 1200dpi with full colour management.
Kongsberg XP Digital Finishing Table – a cutting table for short run production, fret-cut signage, POP products and product displays, with the speed and versatility to process a wide array of media.
Mimaki CG-160FX Plotters – Multiple plotters provide print-and-cut capability for all suitable large format prints.
Seal 62 Pro Laminators – Multiple 1.6m wide sealers can be adjusted for temperature, speed and pressure to achieve perfect print finishing.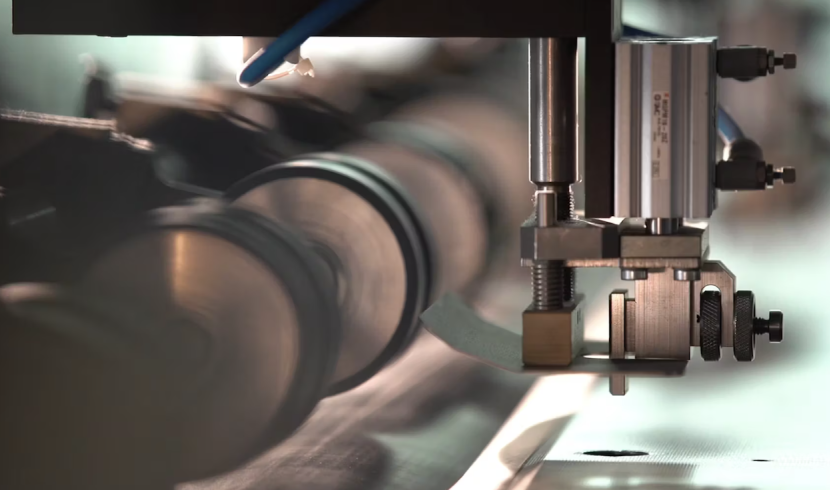 Why should I choose Octink?
At Octink we use handle projects of all sizes, from concept to completion. Here is a detailed overview below of the services we offer when taking on a project. As you'll see, it covers everything from initial design right though to final implementation. Our experts look after your project every step of the way. Our teams are not only highly skilled, but determined and dedicated to the task in hand. Subsequently, they are known industry-wide as the best in the business.
Understanding the detail of a project from the outset is vital to its ultimate success. Here at Octink, our team of experienced and qualified surveyors are able to advise on specification and safety, as well as the logistics of installation to help determine the right project solution. Read our maintenance guide for further information. If you want to discuss your next project, don't hesitate to get in touch today.
Not only do we work seamlessly with your chosen design agency, our expert in-house design team are also poised to create stunning graphics for you!
With both graphic and interior design experience, our team of expert designers and artworkers are trusted by some of the UK's biggest brands.
We develop concepts from an initial brief or idea, and bring them to life visually with CAD visuals, fly throughs and technical CAD drawings.
Alternatively, we can create eye-catching branding and messaging for national roll-out campaigns or bespoke one-off projects!
Each project has a dedicated project manager with expertise in their field. This manager then leads an expert team of studio designers, production operatives and installers to deliver your project perfectly.
Also, they can help with creative development, budgeting and production planning. After this, they can oversee installation and post site removals as well as sorting out any ongoing maintenance.
Providing support every step of the way is what they do best. Get in touch today to discuss your next project.
Above all, we are passionate about the compliance of our work. We have developed an industry adopted standard to ensure both integrity and visual performance.
We have the expertise to advise on and co-ordinate planning applications for any signage, advertisements and structural design requirements to meet relevant British Standards and defined service life.
We retain an advanced large format print capability that is FOGRA-certified in colour management. We use the latest technology available in both printing and finishing all aspects of graphic production. Why not get in touch to book a factory tour? After this, look no further than the dedication and knowledge of our installation crews. They are able to operate in highly regulated environments as they retain the highest safety and training standards available.
You can see our accreditations and more information about Octink here.
Our dedicated service means we can audit and maintain your signage, displays or hoardings to keep them looking their best. We've also put together a handy Maintenance Guide for you.
Also, we have a proven track record in managing and fulfilling multi-site delivery, campaigns and national roll-outs.
Post-event, our managed storage solutions both on-site and at our premises provide a cost-effective solution for storing and reusing products.