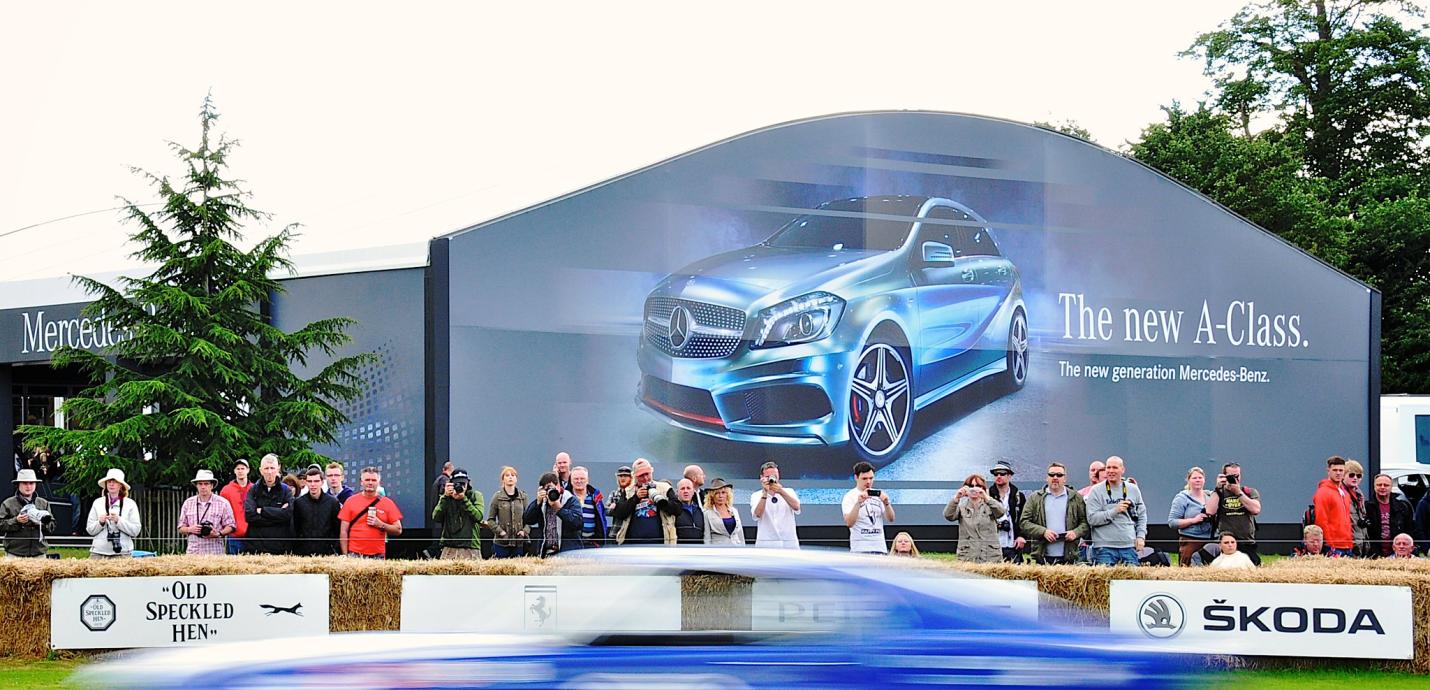 Exhibitions and events
We create branded display graphics and signage for exhibitions and events


Exhibition and event specialists
We specialize in crafting high-quality signage, captivating display graphics, and innovative stands for a wide range of occasions and events.
What sets us apart? Our dedicated events team, comprised of industry experts with unparalleled experience and a deep understanding of the ingredients needed for a triumphant event. We're here to guide you every step of the way.
Our track record speaks for itself, having earned the trust of prestigious events like the Olympic Games, RHS Chelsea Flower Show, Goodwood Festival of Speed, and many more. From pop-up exhibition stands to trade show extravaganzas, captivating art installations to unforgettable exhibition campaigns for renowned high street brands – there's no challenge we haven't conquered.
Need some inspiration? Read our Event Planning – What Do I Need To Do? blog for some tips and tricks!
Make your event or exhibition stand out with the following: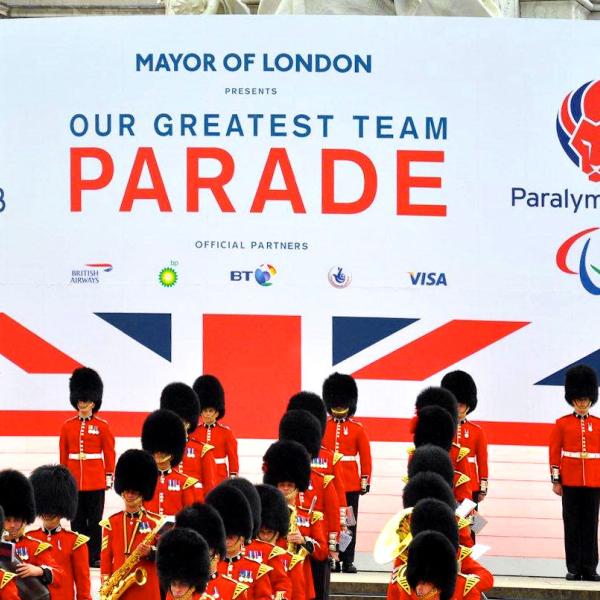 Our services encompass designing, printing, and expertly installing high-quality event signage options, including wayfinding signs, branding displays, and business signage, meticulously crafted to elevate brand impact.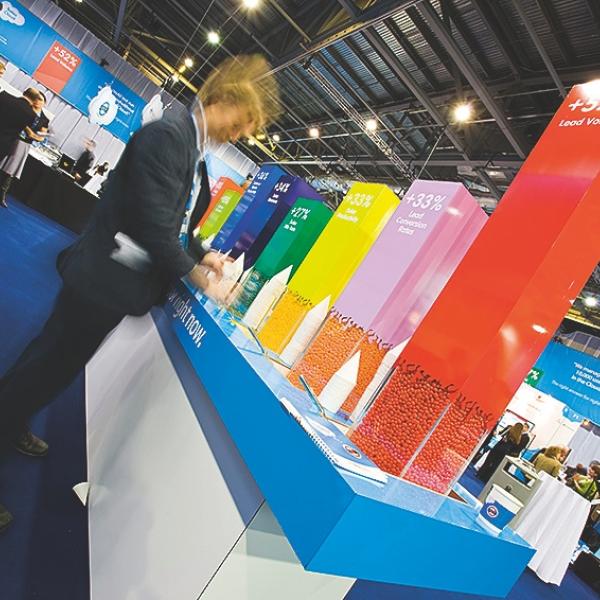 We excel at producing premium quality portable display solutions, from roller banner stands to modular pop-up stands, but our true expertise lies in designing and building bespoke exhibition stands and awe-inspiring centrepieces.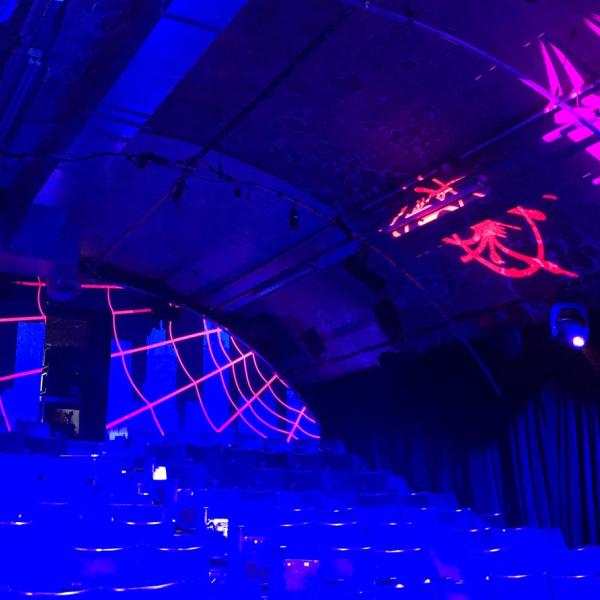 Octink's high quality event graphics make sure that your brand or product gets seen by all at the exhibition event. We've been providing eye-catching display graphics for events, exhibitions, and trade shows for over 50 years.
Amazing service all round. I would recommend anyone to use Octink in a second. Always so helpful and going above and beyond expectations to deliver brilliant results.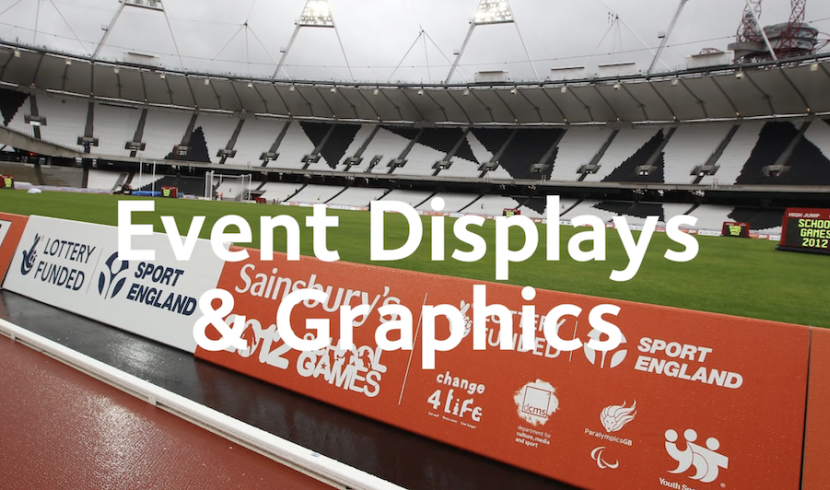 Why should you choose Octink for your exhibition and event printing?
Your event deserves Octink's famous service. From design, to print, to on-site installation – we do it all for you. More importantly, you have a dedicated project manager at your side throughout the whole process. You're in safe hands with Octink's dedicated events team. In short, we're used to working to tight deadlines, managing venues and everything else to ensure your event is a success.
Once we've received your brief we can identify key areas to work on. To clarify, this means defining needs and requirements to be agreed with you.
Planning around your requirement is crucial. We can specify your signage, display graphics or exhibition stand type, positioning and any other branding or signage elements can be considered to create a coordinated scheme.
We work seamlessly with your chosen agency, providing them a perfect canvas from our survey and plans. Alternatively, we have a highly experienced in-house design studio to create your event branding for you.
Octink are passionate about compliance and only specify products that meets their service life. Consequently, we often partner with specialists to ensure integrity and performance.
We produce all elements such as graphic panels in-house using the latest in UV printing technology. Look no further than the dedication of our installation teams. Known equally for their experience knowledge, they are considered the best in business.
Sometimes elements and stands are reused for multiple events or annual exhibitions. In this respect, we can carry out essential checks and any required maintenance to keep your branded elements looking their best.
Discover other Octink projects
Heading
8 exhibition stand ideas to attract people to your booth
body
Exhibition stands and kiosks are a vital marketing tool for trade shows and expos. In the digital age, face to face meetings at events give you the edge over the competition, and a well thought out eye-catching booth is a surefire way to make conversations happen. Besides, your pop-up exhibition stand is an extension of your brand. As such, potential clients should be drawn to it. This can be daunting, but fear not! At Octink we have unrivalled experience of designing, producing and installing award-winning stands. We'd like to share some of our exhibition stand ideas with you.
Read More
Heading
Event planning: what do I need to do?
body
Whether you're part of a successful events team or just beginning an event planning career, paying attention to details and getting ahead is key. An event manager who plans and executes a well thought-out plan is going to be more in control and have a better overall event. And yet, you don't need expensive event management software or years of event planning experience to get ahead! The most successful event planners quickly define the type of event they are charged with planning, get to work on the basics!
Read More
Heading

We're the events and exhibitions specialists. We're here to help and we offer an end-to-end service
Get in touch