Spiderman: Into the Spider-Verse Launch
Sub Heading
This event involved an 8m wide theatre banner which reacted under UV light.
Just wanted to say thank you to you and your team on site. They were superb, very professional and quick and just got on with it!"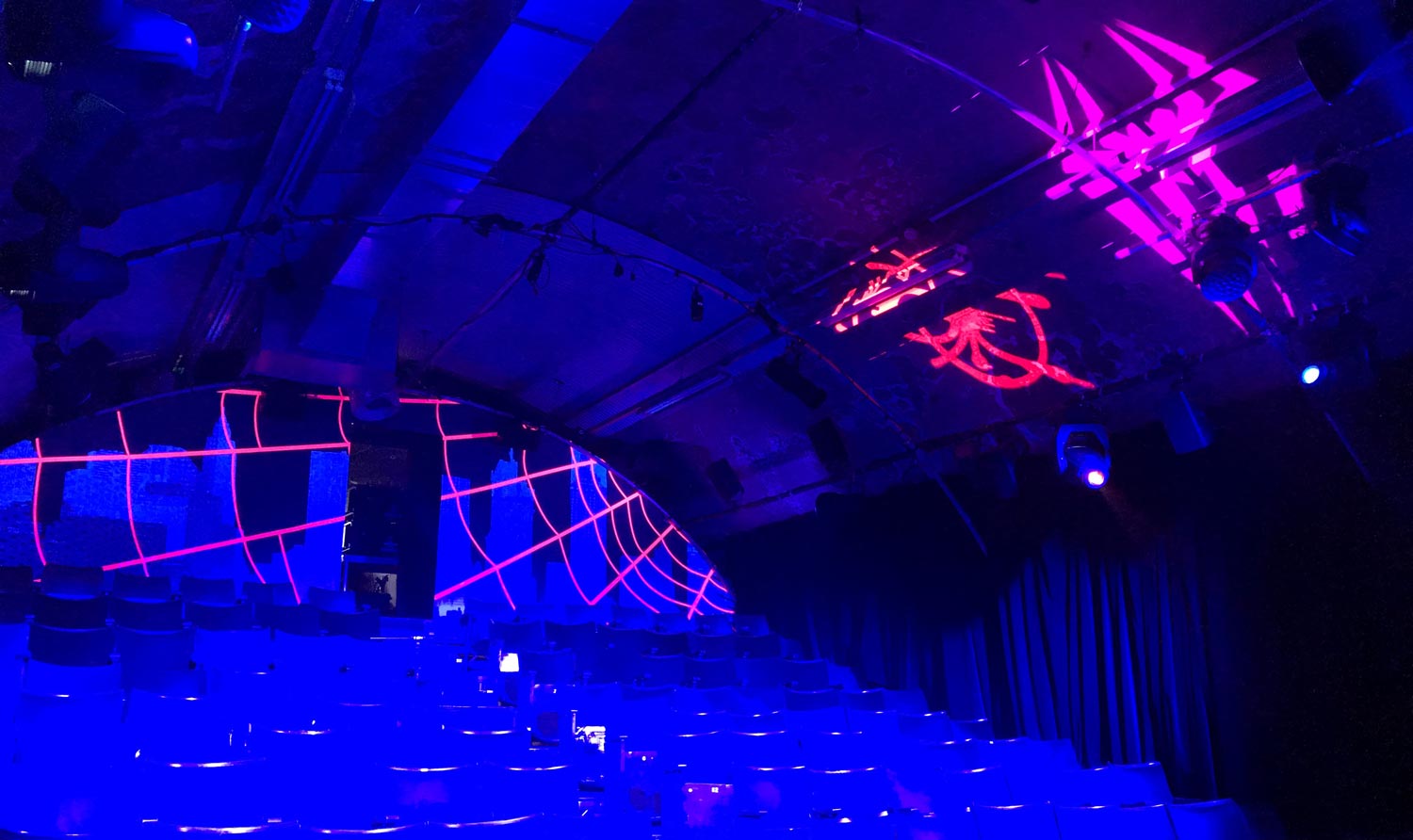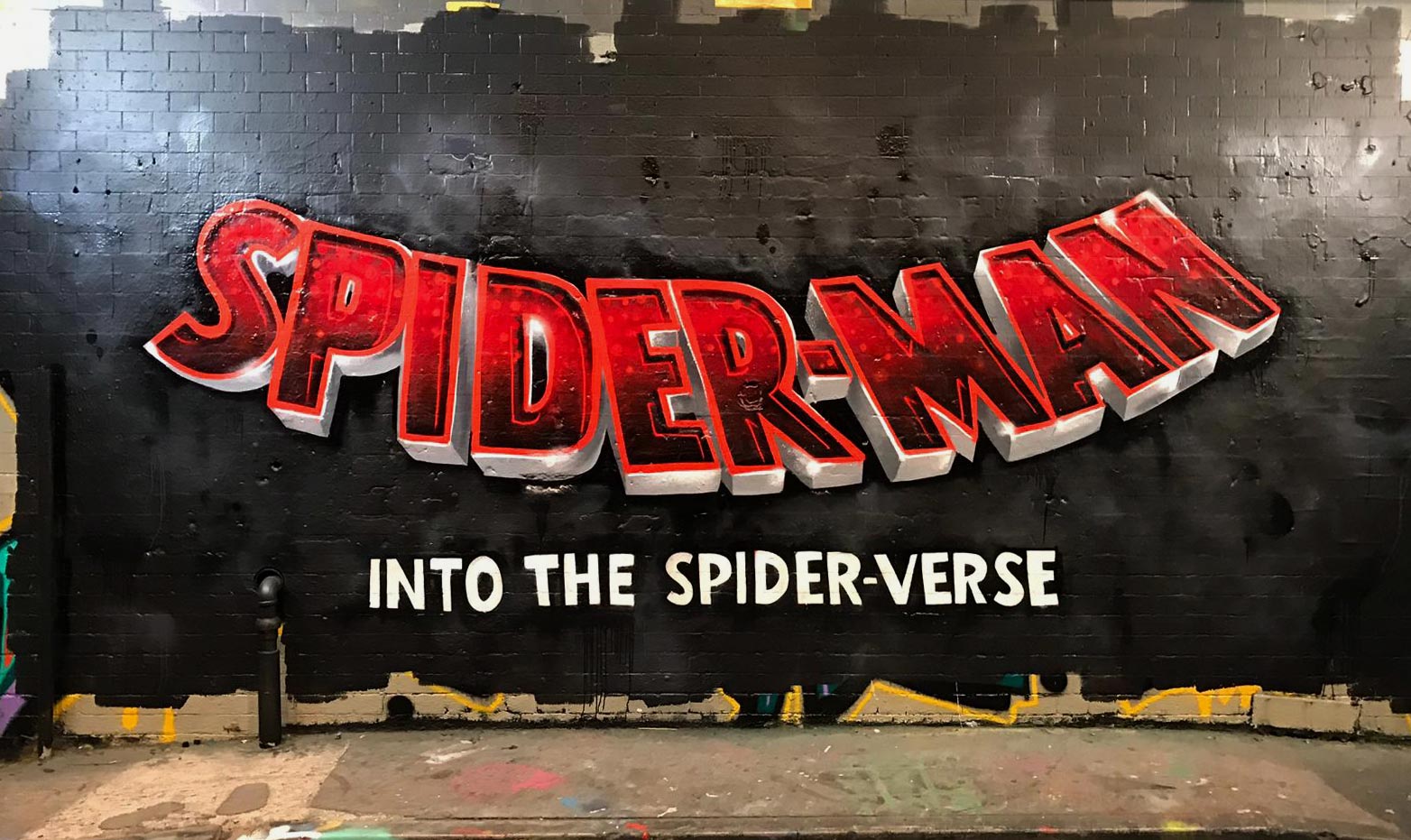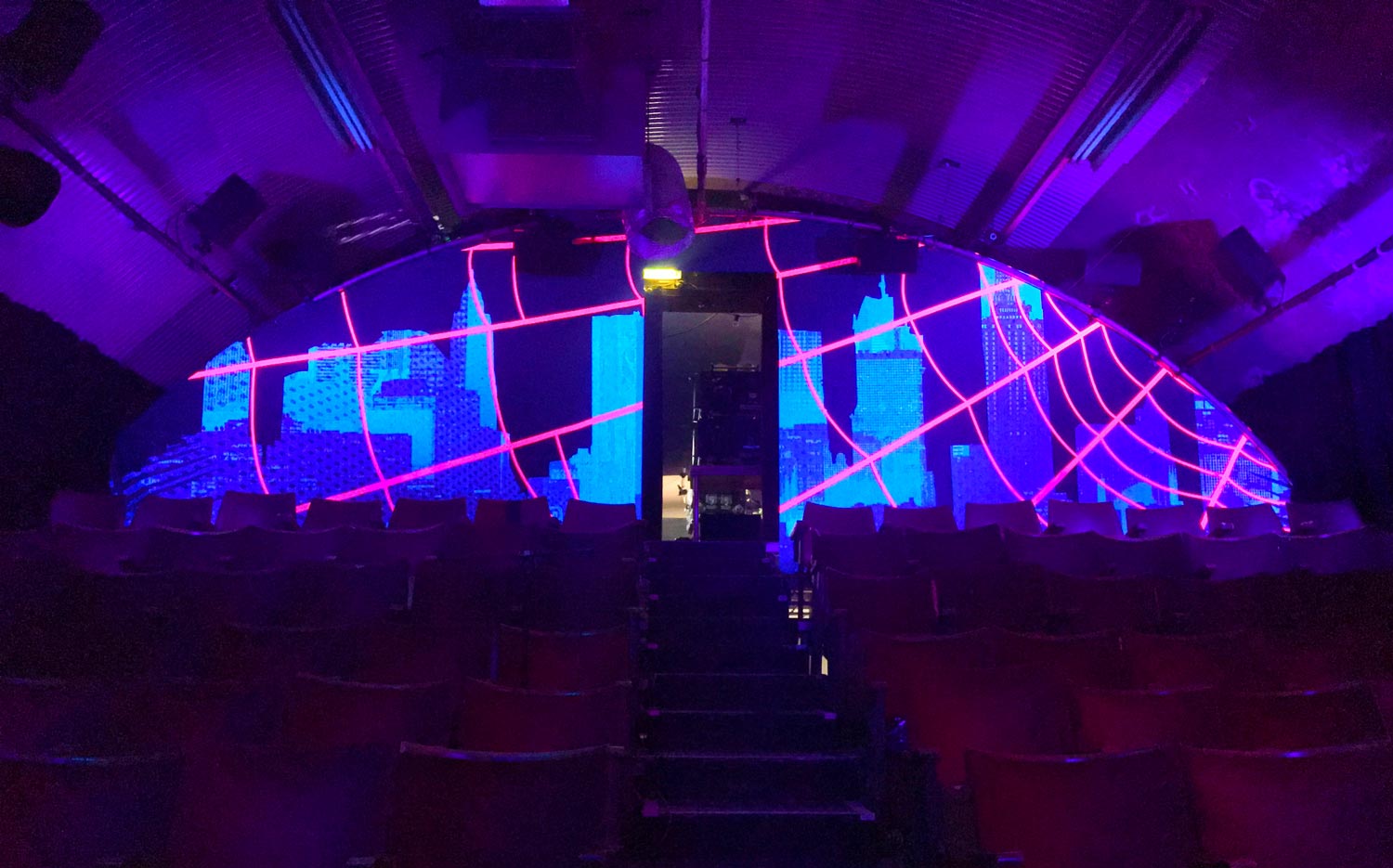 Background
The Spider-Man: Into The Spider-Verse launch event was held at Leake Street Tunnels. Slick Productions tasked Octink to provide an 8m wide theatre banner which reacted under UV light.
The launch event was to last only 4 hours on Sunday 28th of October in the immersive venue at the back of Waterloo.
The project
Octink completed the installation through the night getting everything ready for the event.
Octink only had a few weeks to prepare for this project. As a result our in-house Events Team jumped into action. We looked at UV inks, fabric options and fluorescent vinyls, making use of our lighting booths to test the substrates.
Eventually we settled upon a printed canvas-variant as the base, featuring city-scape scenery from the film. This fabric was the reactant under UV lighting conditions.
After that fluorescent pink vinyl was then overlaid onto the banner in webbing designs. This subsequently resulted in stunning visuals matching the aesthetic of the movie. I
Results
Alongside the promotional graffiti, way-finding signage, stickers and display graphics, our UV banners complimented the launch perfectly.
We were praised by the client and we were asked to work with them again on other launches!
Heading

Do you need a production partner for your launch, event or exhibition? We are the experts with a dedicated in-house events team.
Get in touch