Refreshing the Guild of Fine Foods building with a vinyl facade wrap
Sub Heading
This different project used the face of a building to spread brand awareness with a removable vinyl wrap
Octink were a pleasure to work with from start to finish. 100% would recommend. Thank you!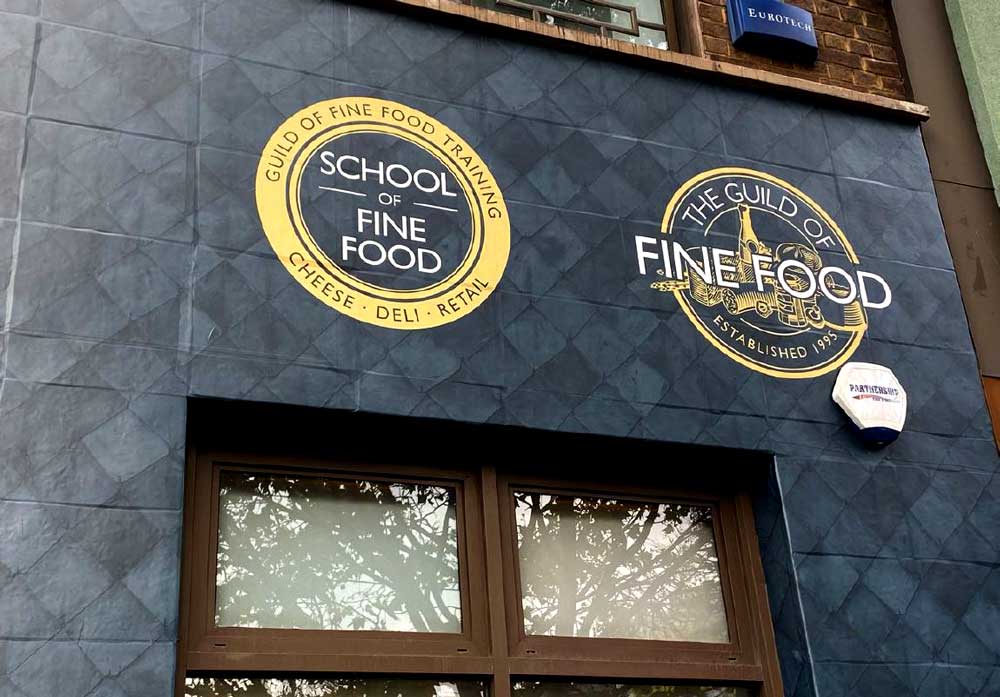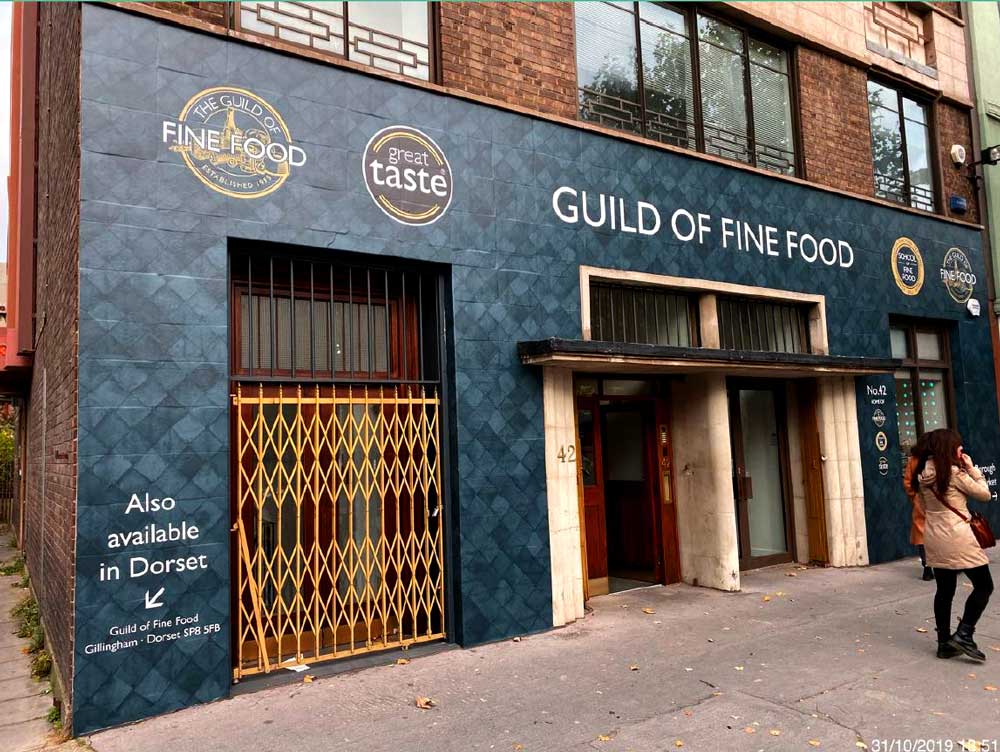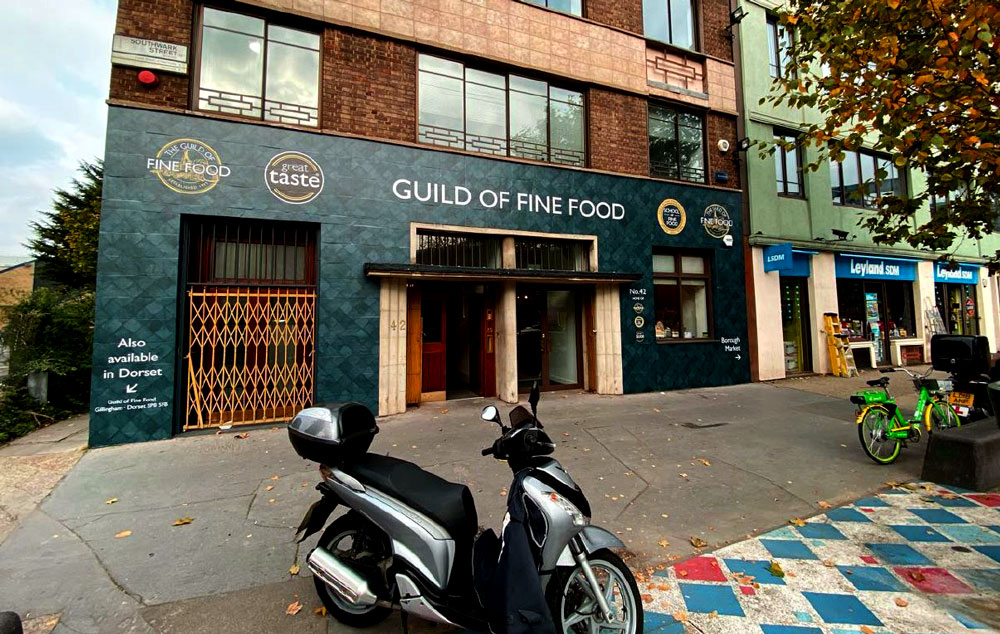 Location
The Guild of Fine Foods, near Borough Market in Southwark
Background
The Guild of Fine Foods came to us to refresh the building facade of their No 42 event space. We last installed a building wrap for them three years ago - so it was time for a revamp!
We love working with this client and we were thrilled at the opportunity to update their building frontage!
We originally surveyed this premises is near Borough Market in Southwark in March. Back then, they only had the option of vinyl wrapping half of the building due to landlord constraints. This was eventually upgraded to a full building wrap installation once permissions were granted, which allowed for a larger printed building wrap design.
The project
Usually our building wraps cover the front of a building or construction site and are made from tensioned fabrics or large scale mesh banners.
This project was different however, as we were using the face of a building to spread brand awareness.
The only stipulation was the vinyl was to be removable. For this we teamed up with All Print Supplies and used a Mactac JT 8700 monomeric vinyl which we digitally printed the designs onto using the latest in UV printing technology.
Following this, we laminated it with LF 8700 series matt seal to keep it weatherproof.
We had two days on site; the first day was spent stripping out the existing vinyl, while we installed the high quality building wrap on the second.
Octink were efficient and very friendly and helped work out our design and scheduled installation of our building wrap. The two men who came to remove our existing wrap and install the new one were really lovely and clearly know what they were doing.
Heading

Do you need large format printing or outdoor advertising? We design, print and install display graphics and signage of all types.

To see more of our work click here