Wayfinding signage and interior fit-out for Berkeley Homes
Sub Heading
Creating wayfinding signage for the entire Leighwood Fields development and fitting out the interior of the sales and marketing suite.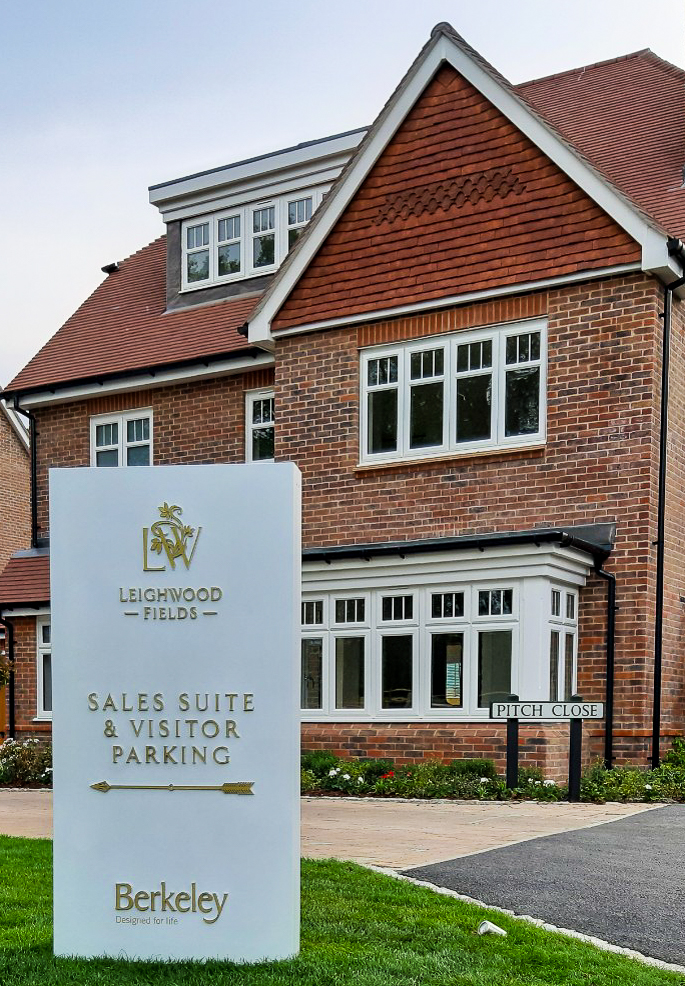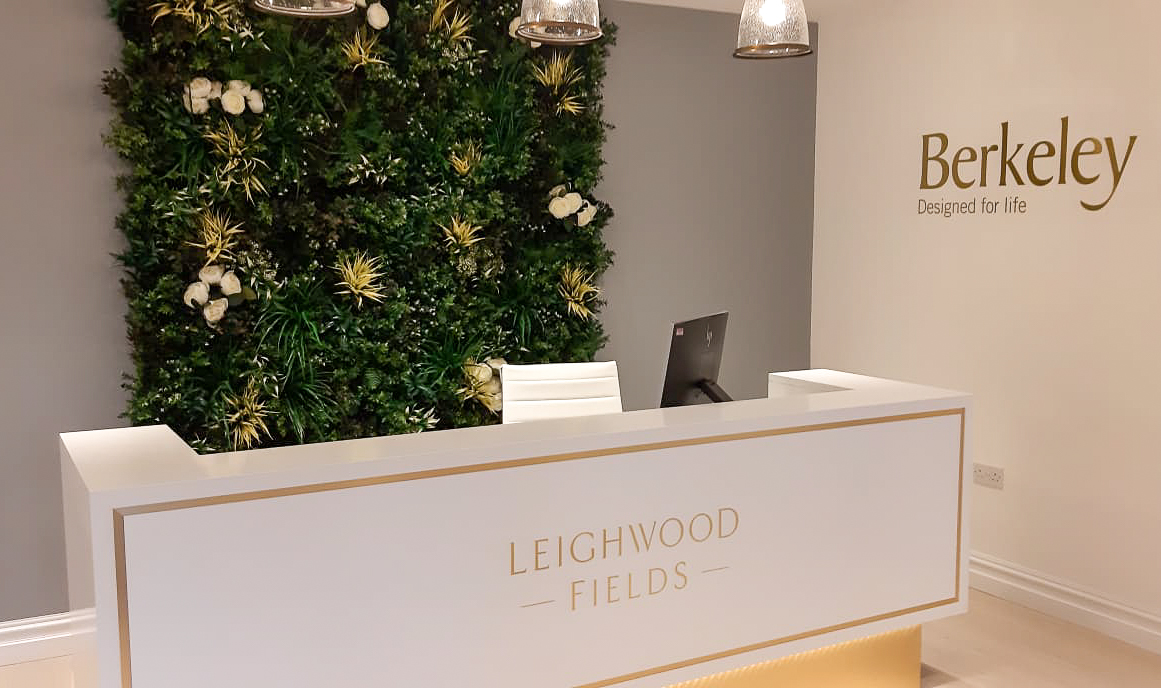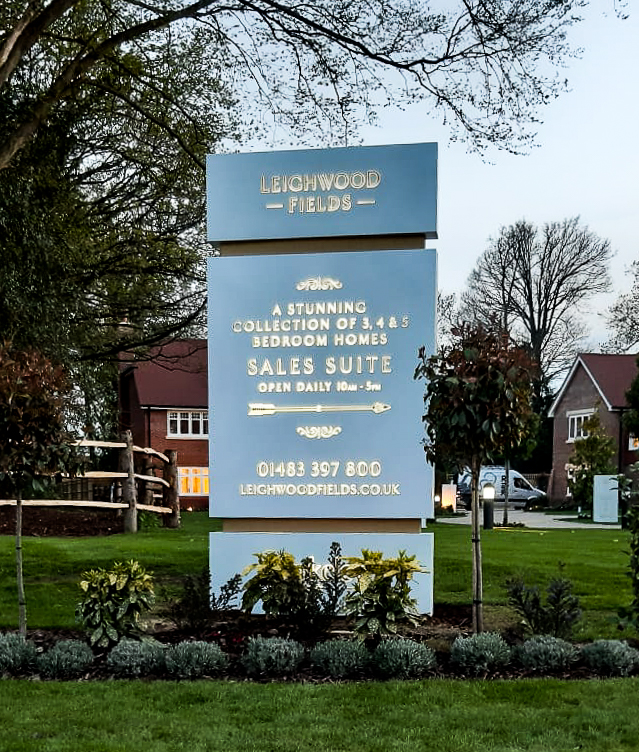 Background
We teamed up once again with with longstanding clients' Berkeley Homes for their Leighwood Fields housing development.
Wayfinding signage
Our role was to create wayfinding signage for the entire development and to fit out the interior of the sales and marketing suite.
Berkeley Homes brought J2 Design Agency on to the project to create the eye catching wayfinding design.
Wayfinding signs are an integral part of the customer journey around a site and keep potential buyers on track. The wayfinding journey was installed over two weeks. We installed seven monoliths on-site.
The bases were constructed with a fully structurally calculated steel framework. An aluminium tray was then clad with 'concrete style' printed vinyl and applied to the framework.
Opal acrylic cut lettering were pushed through the face of the totem, with brushed gold decal lettering applied to the face and backlit to create halo illumination.
The wayfinding included a range of other signage solutions, from mesh gate banners and ACM print graphics to bespoke fingerposts. They all used the same finish of concrete print and gold to keep brand consistency throughout the customer journey.
Marketing suite
We drew upon all our interiors knowledge for the fit out of the marketing suite. The entrance was fitted with a luscious faux flower wall fitted with bespoke aluminium lightbox, to make an impactful greeting space.
Walls were decorated in Octink's digitally printed wallpapers with gold vinyl details. With a range of other distinctive gold embellishments from gold decals, fret cut logos and bespoke gold frames and prints. One of the most challenging aspects of this job was matching the gold across the many different substrates.
It was important to achieve this to keep the brand consistent across all the elements and site.