Clear hoarding at Millbank
Sub Heading
This hoarding is truly unique – it needed to be clear so that security cameras could see through the hoarding to the building works going on inside the site.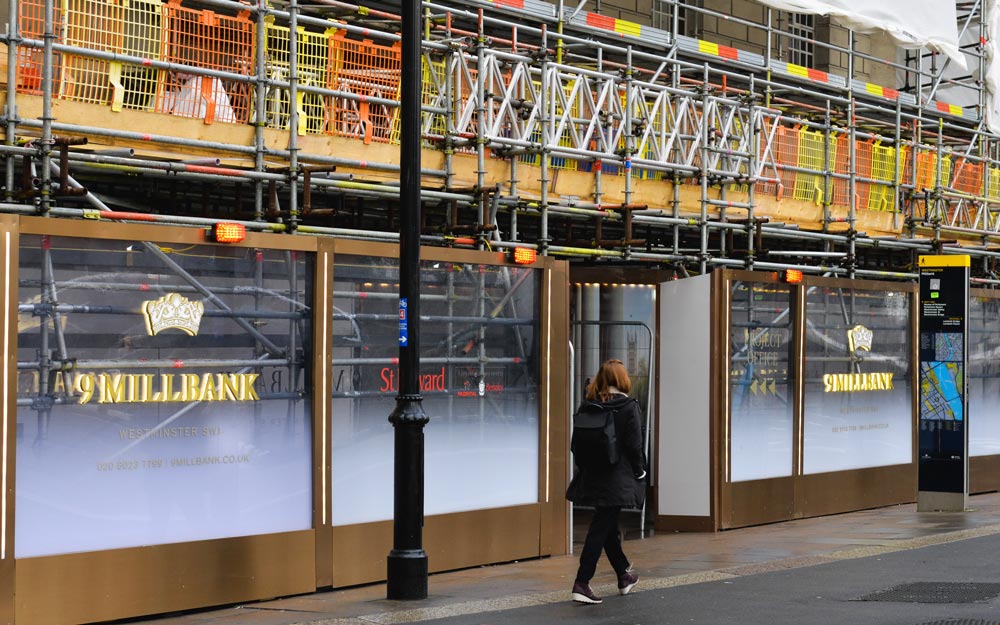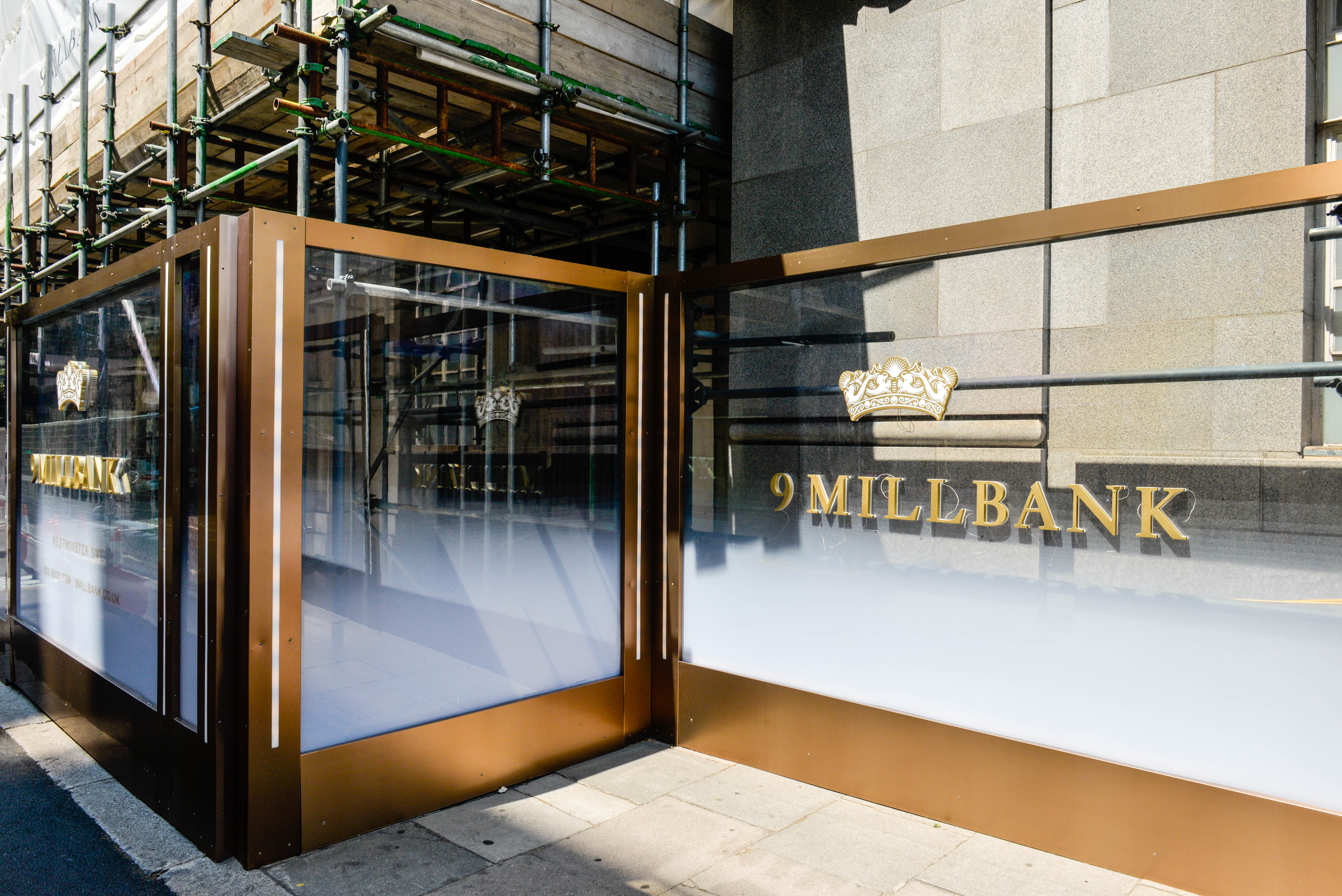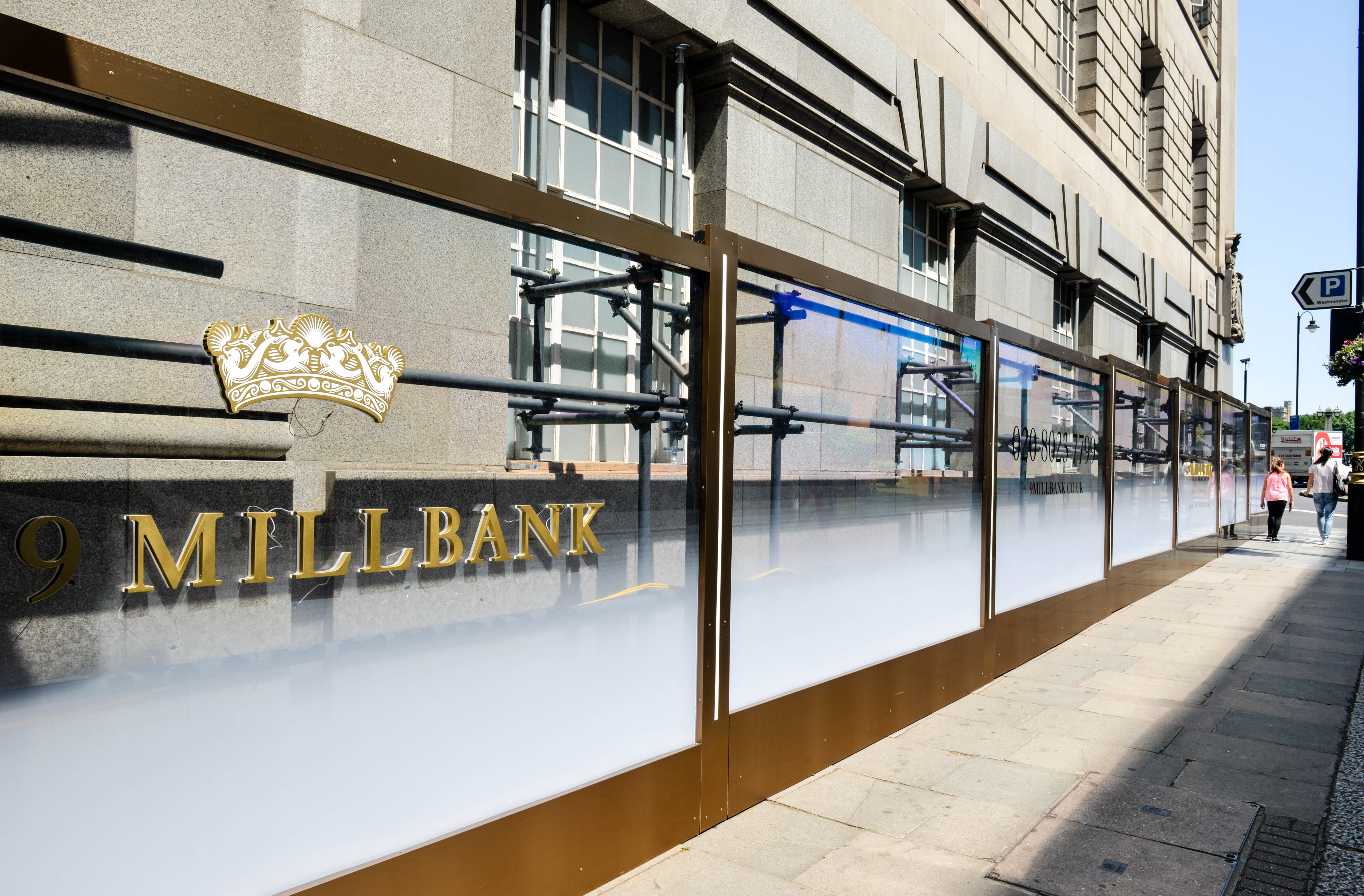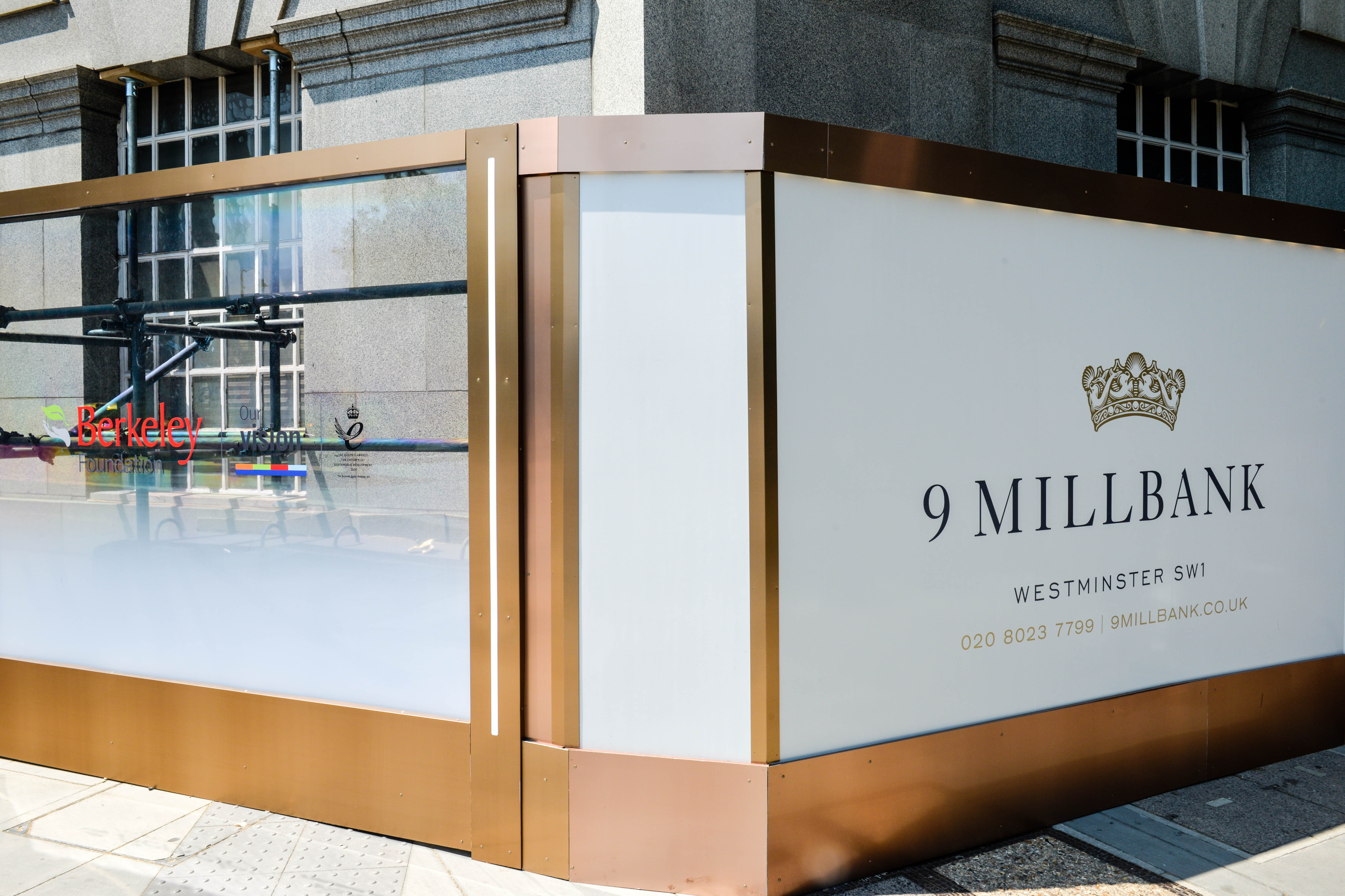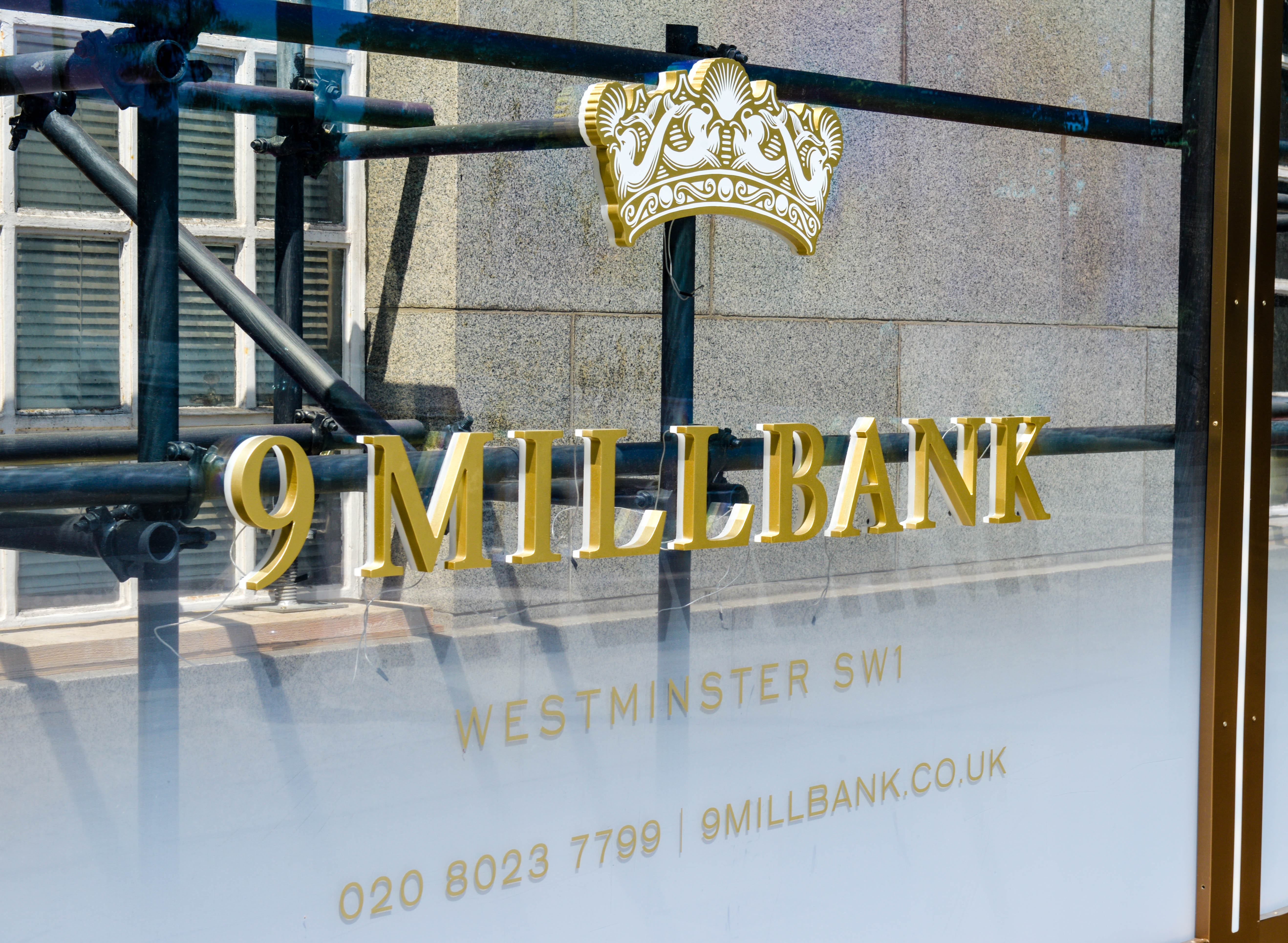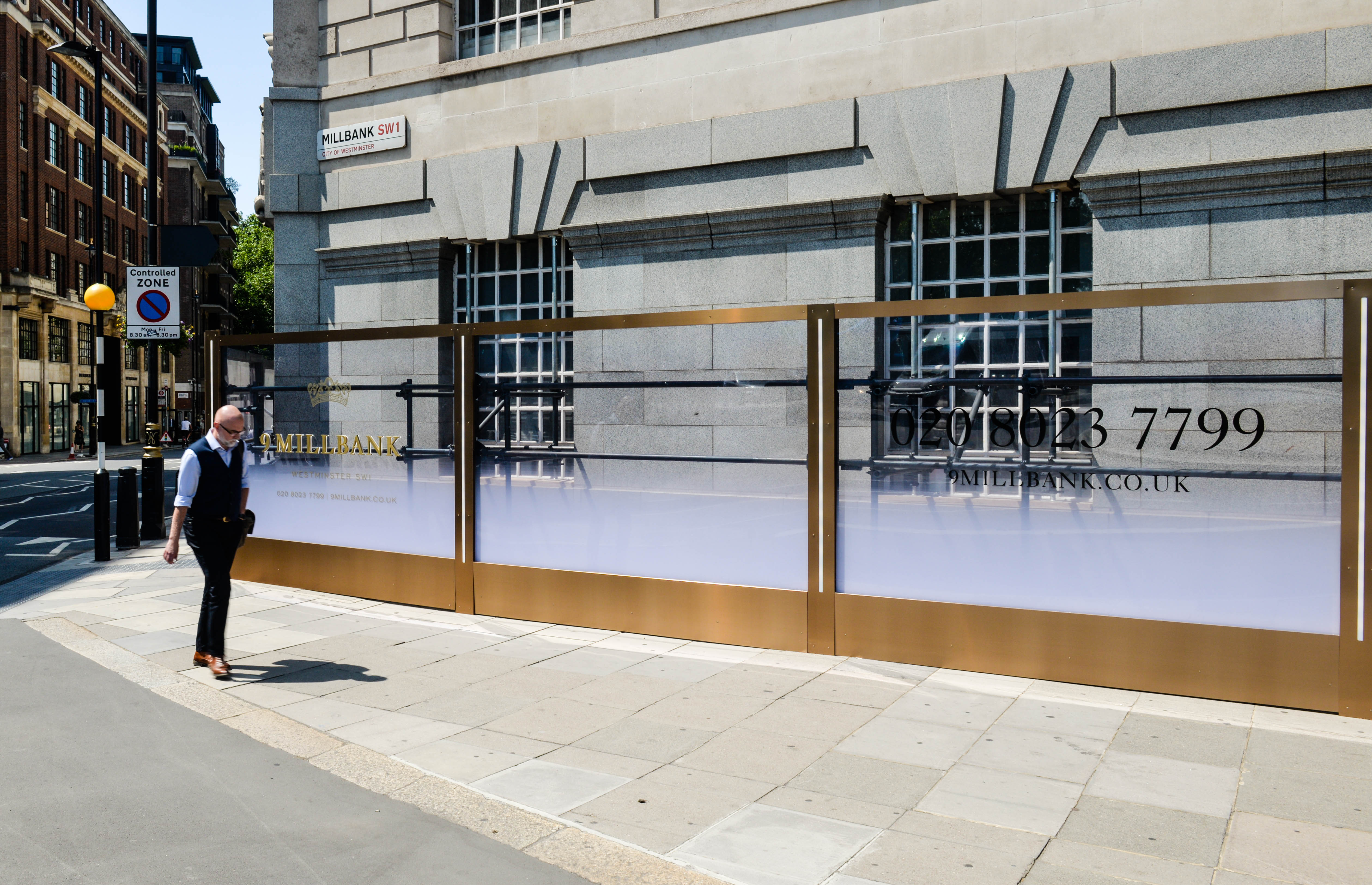 Background
It's fair to say we've produced our share of hoardings at Octink over the years, but this bespoke clear hoarding is something truly unique.
Because of the building work's close vicinity to security services and their cameras, surveillance was a necessity.
This meant that the hoarding needed to be clear so that the cameras could see through at the building works going on inside the site.
Our client St Edward and their agency Sectorlight could have seen this as a restriction. Instead, they decided to run with idea and to great effect!
Consequently, they have created a local landmark and a stand-out hoarding within the central London market.
The project
Totalling 60 metres, this hoarding is made of 10mm clear poly-carbonate. We then printed a vignette pattern in a fade out from the bottom of these panels.
Built-up 3D lettering cut from acrylic in the Millbank logo was then embedded with LED lighting.
This hoarding is finished off with metallic kicking and capping, featuring illumination to give this bespoke hoarding a truly classy feel.
Heading

Are you interested in an advertising or site hoarding - or perhaps something more bespoke?
Contact us