A stand-out marketing suite for Fairview New Homes
Sub Heading
This new marketing suite at Feltham 355 was designed by the Octink interiors team, and was revealed at Fairview's UK launch.
Proudly built in Feltham.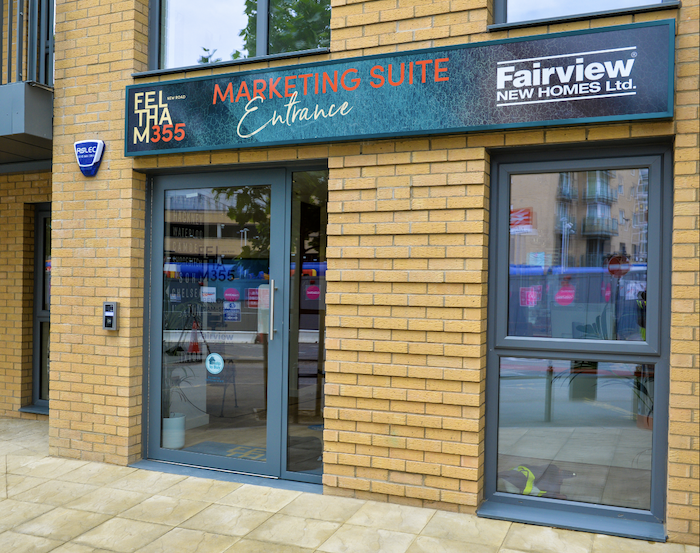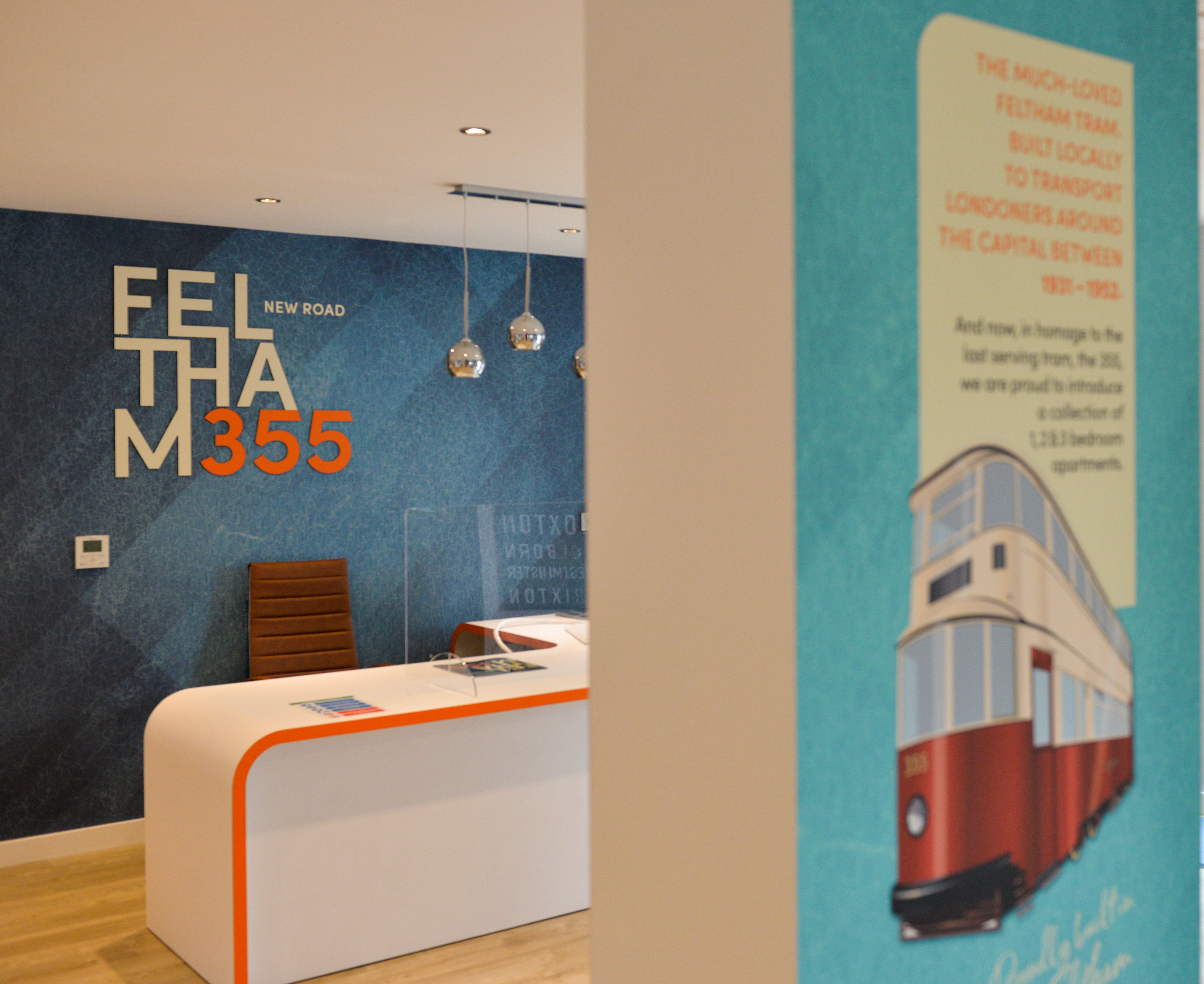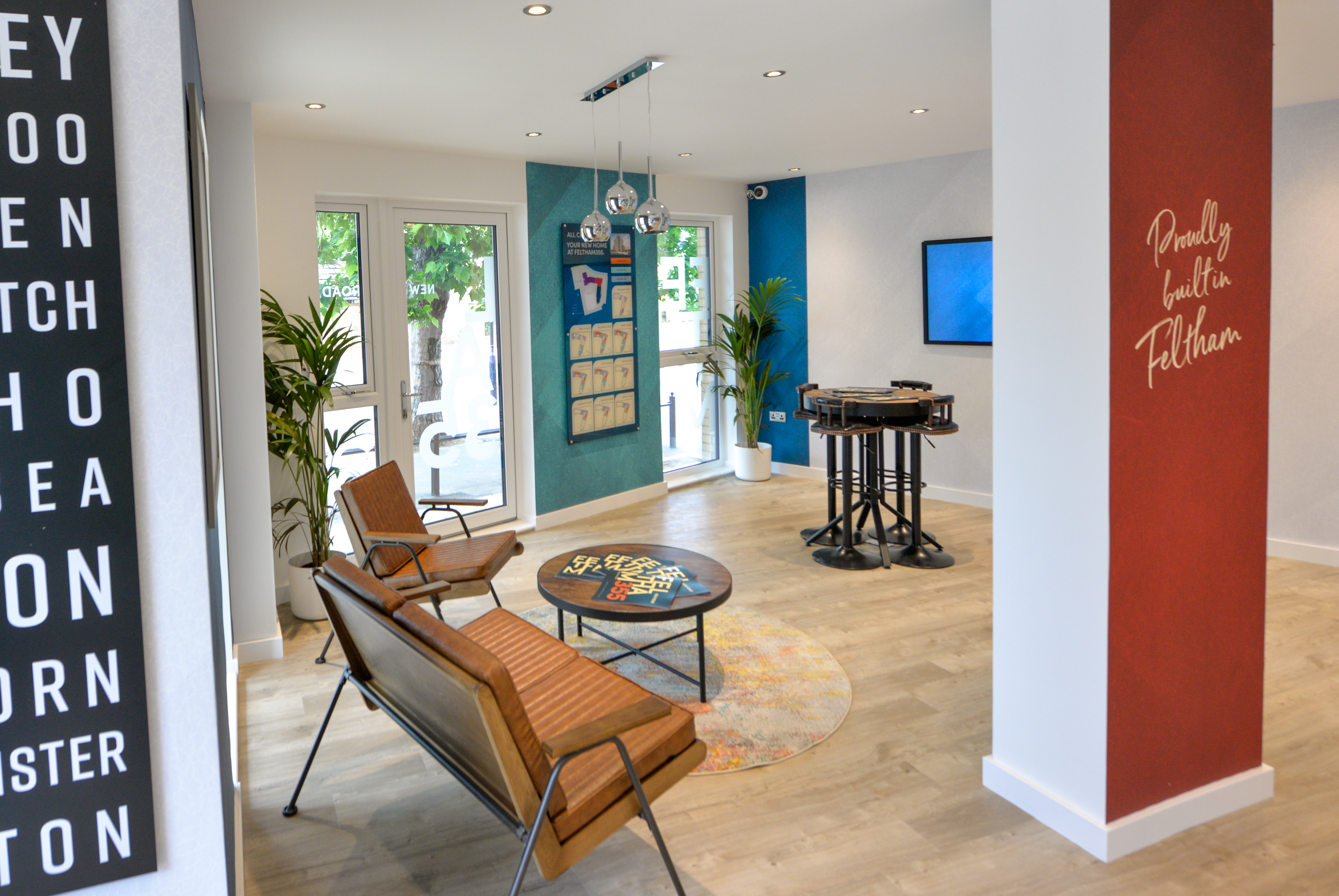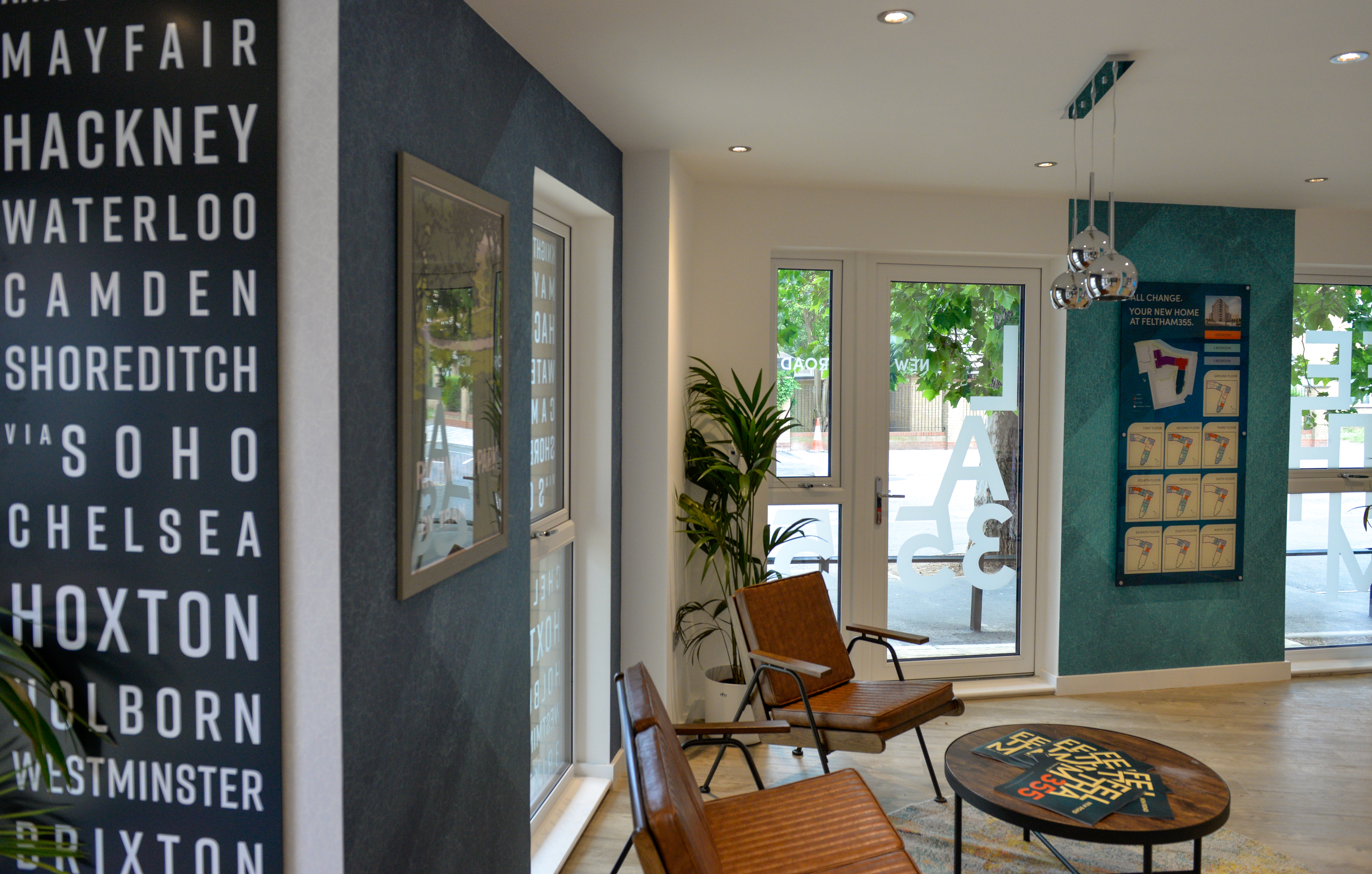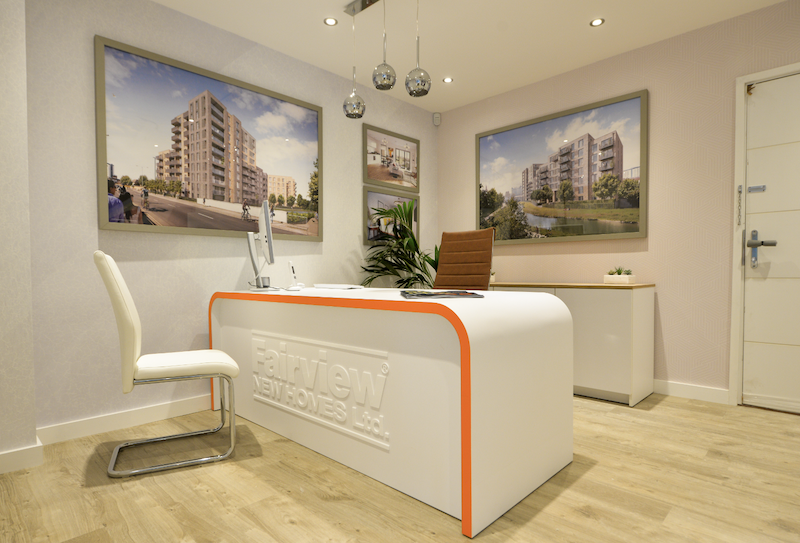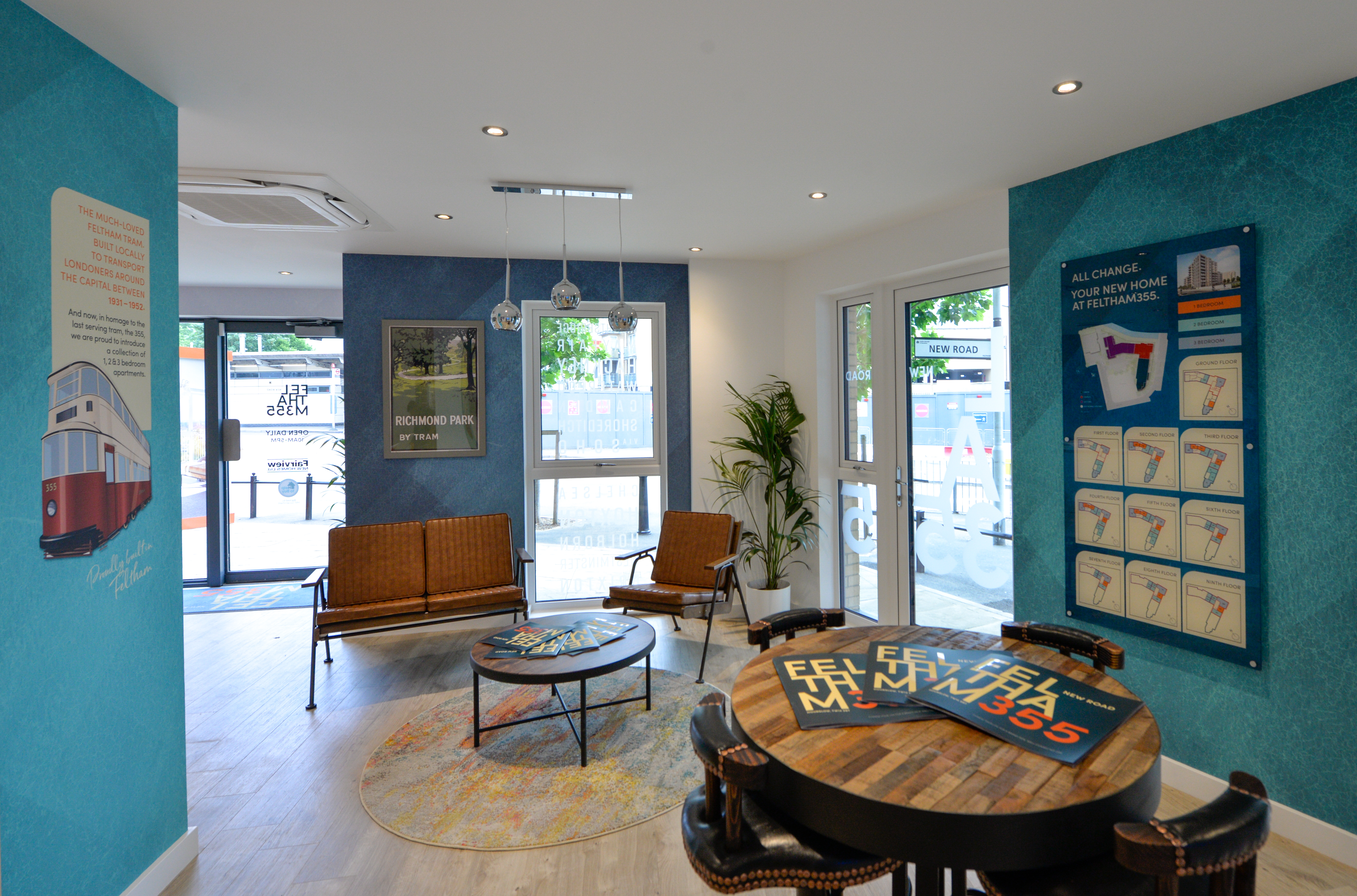 Location
Marketing suite fit-out for Fairview New Homes at Feltham 355
Background
Fairview New Homes approached the Octink interiors team to take concept designs and transform their new marketing suite at Feltham 355 ready for its UK launch.
Solution
Working in partnership with creative agency Aylesworth Flemming, the team were tasked with taking a newly built space and converting the design concepts for interior design and graphics into reality. The Octink interiors team managed every element of the marketing suite fit-out phase, coordinating decorative flooring, bespoke desking, designer lighting and custom built partitions to create specific zones within the marketing suite as part of the customer journey and in readiness for the decorative overlay. Striking printed wallpapers, graphics and fret-cut signage were then added alongside modern high tables and occasional seating to complete an engaging customer experience and to bring this brand space for Fairview New Homes to life.
Result
The objective to deliver a stand-out marketing suite to complement the brand strategy for this west London development was achieved on time and in line with Covid-19 social distancing protocols.