A new 'family' of clear, impactful signage for Segro Park Greenford Central
Sub Heading
Creating internal estate signage to help visitors and delivery drivers find their way easily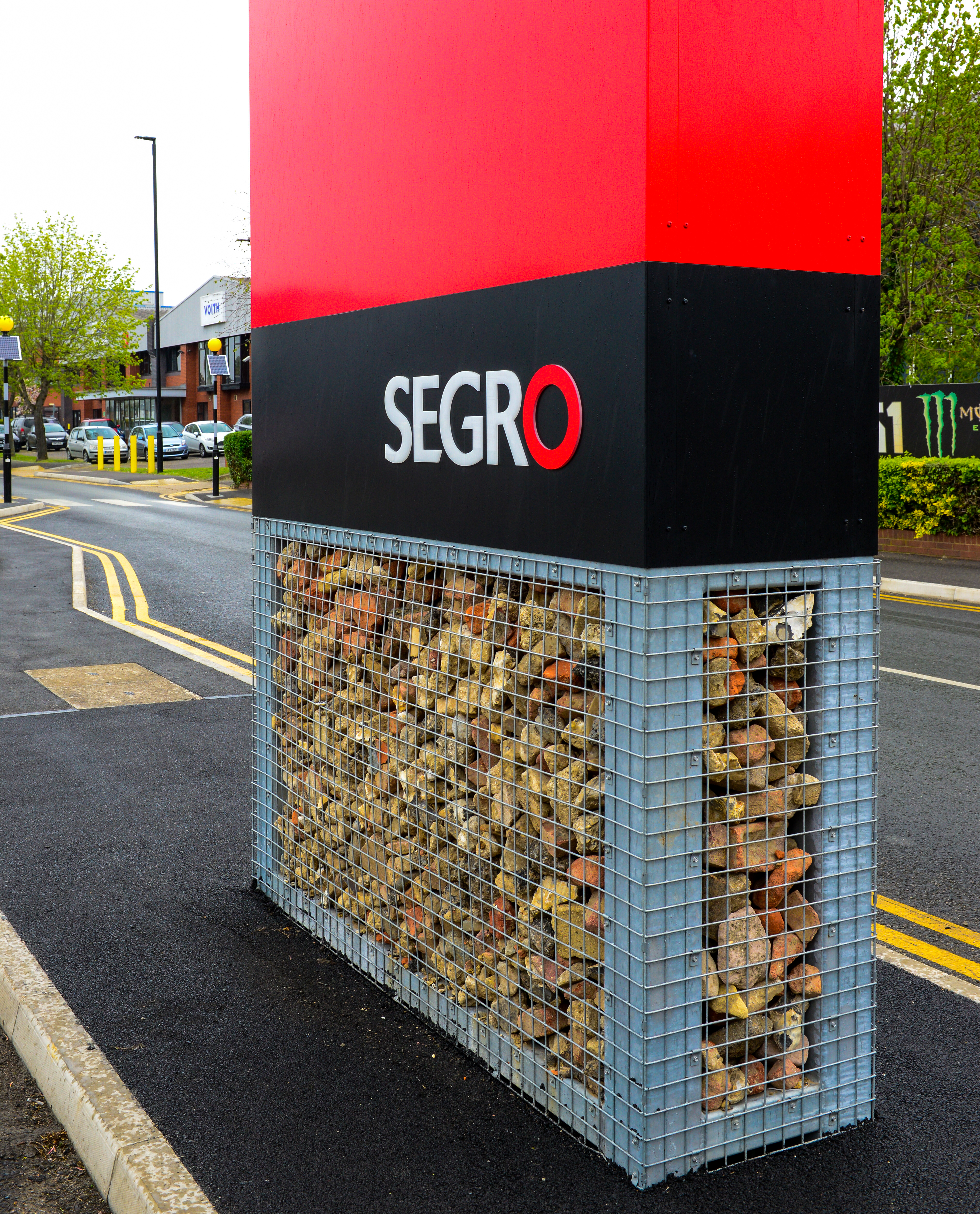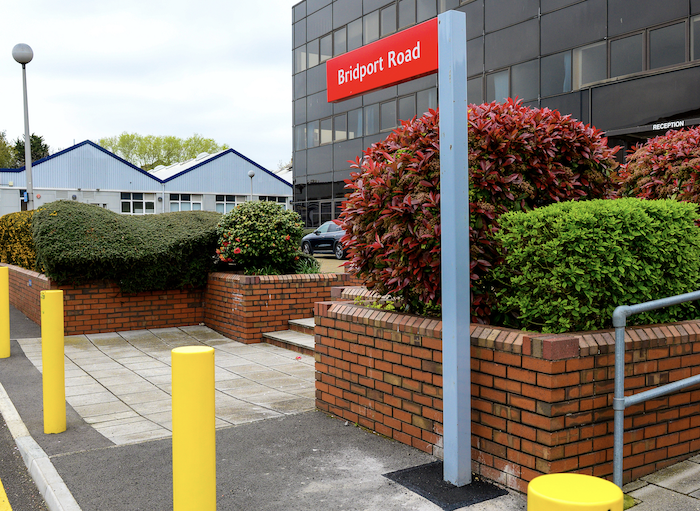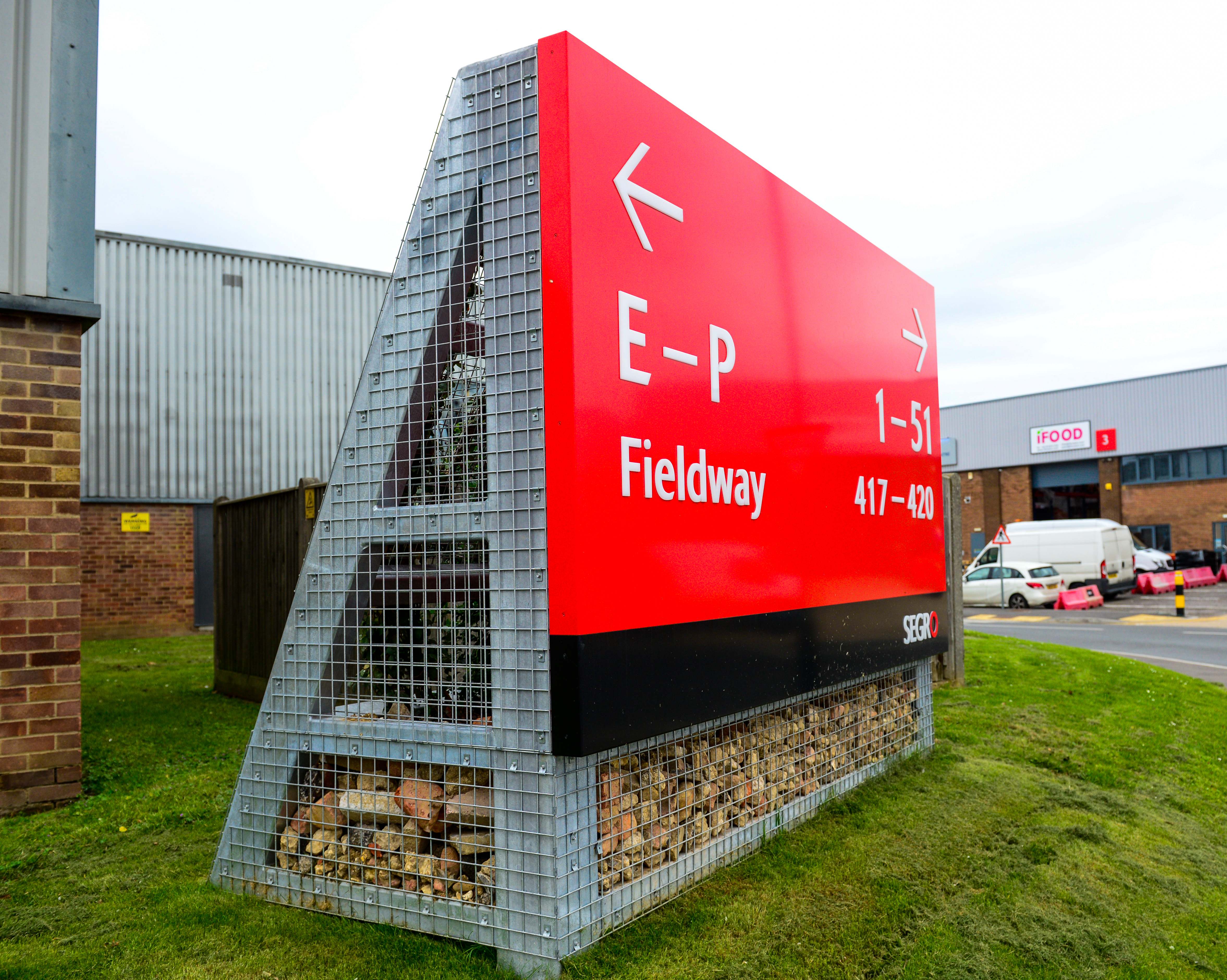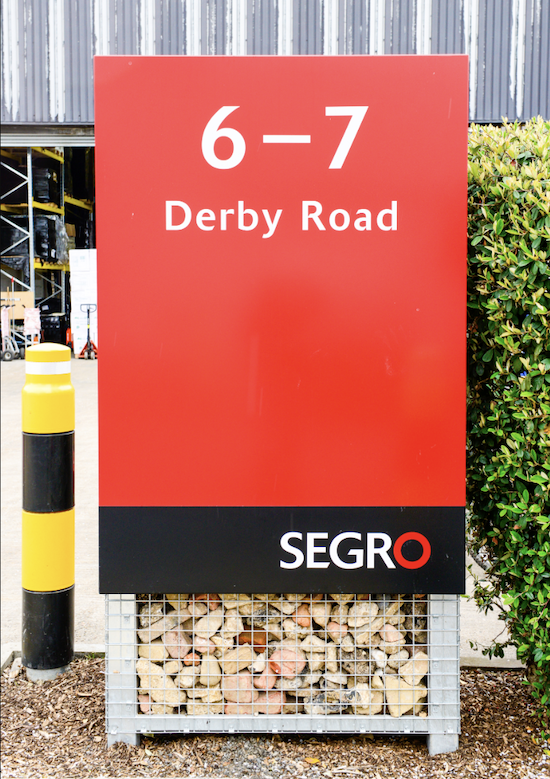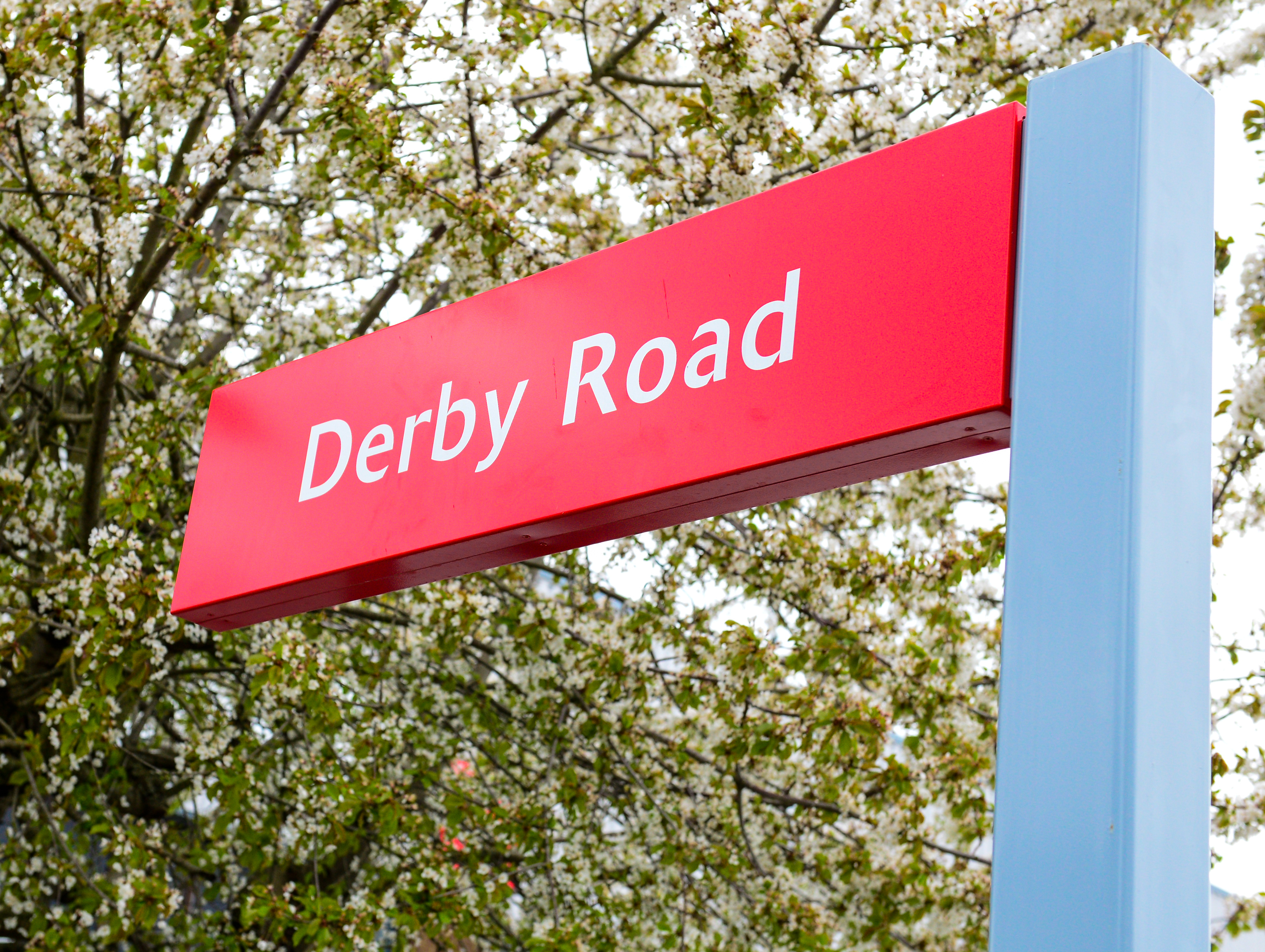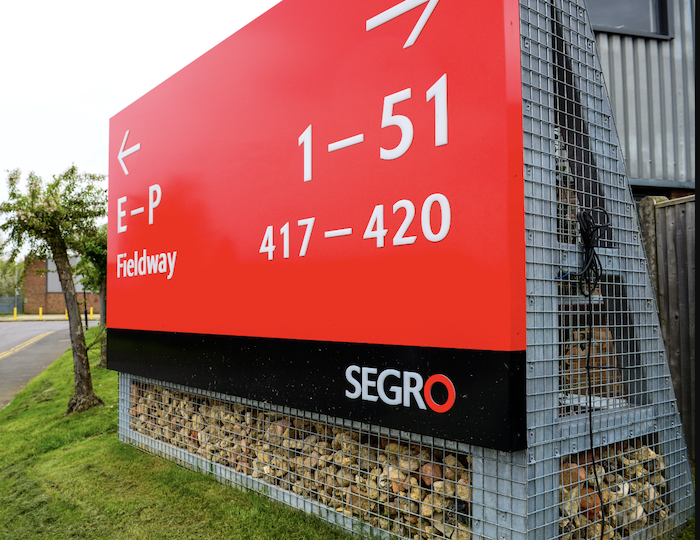 Location
SEGRO Park Greenford Central (previously Metropolitan Park), Greenford, Greater London, UB6 8UB
Background
SEGRO has been an Octink client for many years – a great example of our long-term approach to business relationships. They own and manage more than 70 business estates across the UK, with SEGRO Park Greenford Central being one of their flagship estates.
It was also chosen as the first site to receive a new signage 'look' designed and manufactured by Octink as part of a nationwide roll-out.
Customer Requirement
The size of Greenford Central and the complexity of its layout means that navigation can be challenging for estate visitors, especially given the number of units and the road layout.
As part of a major site upgrade, SEGRO invested in new sustainability features, landscaping and resurfaced roads and footpaths.
A key component of the site refurbishment was upgrading the internal estate signage to help visitors and delivery drivers find the unit they are looking for.
The Challenge
The brief was to develop a new 'family' of clear, impactful signage using both visual and sustainability features, and including the consistent application of colour, contrast, font and scale.
The project also required consideration of the scale and positioning of the signage, illumination options and ways in which construction materials from other SEGRO sites could be repurposed.
Ecosystem and human wellbeing were key factors, including making the signage easily legible and comprehensible, and the incorporation of green spaces and living walls.
Solution
Multiple signage types were developed, including:
Site Entry Identification Totem
Vehicular Directional Monoliths
Tenant Identification Monoliths
Street Name Signs
Tenant Unit Numbers
Next steps
Following the success of the Greenford Central Project, Octink is now providing an end-to-end project management service, including collaborating with agencies, production, delivery, and installation to simultaneously address signage requirements across all 70+ SEGRO estates.
This nationwide rollout will be overseen by Octink's Technical Project Manager, Josh Townsend.