Construction site hoarding
Subtitle:
We are the leading designers and installers of construction site hoardings in the UK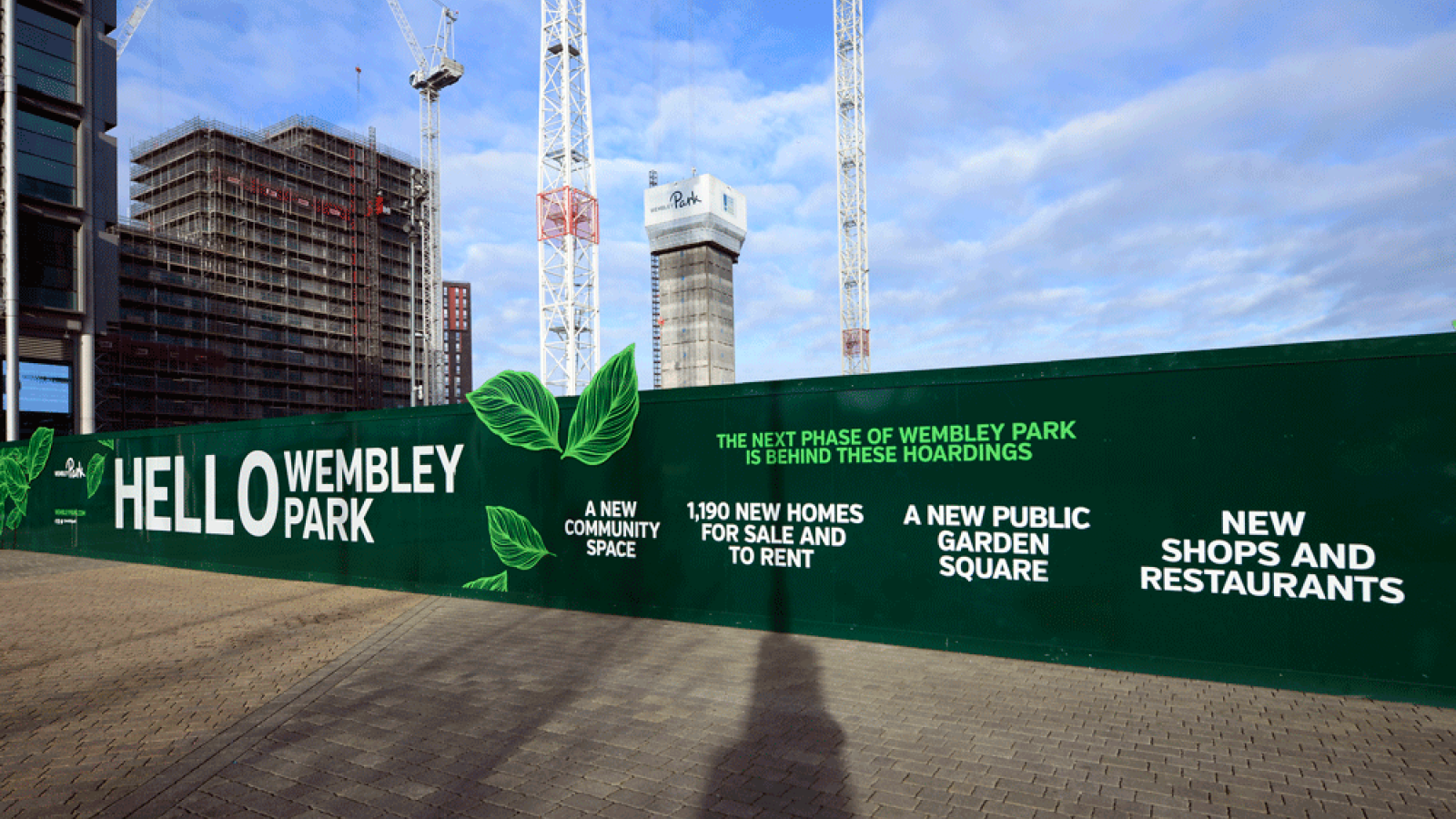 Construction site hoarding specialists
We specialise in delivering premium printed construction site hoardings, hoarding panels, and building site boards. Our visually captivating panels enclose your site perimeter, concealing construction activities and ensuring public and worker safety while providing an opportunity for business promotion and a preview of the final development.
With customizable printing options, you can feature company branding, CGIs of the completed project, wayfinding messages, or outdoor advertising. Our impressive portfolio includes projects at iconic locations like Wembley Park, Royal Arsenal, and The Shard.
.
Why should you choose Octink for your hoarding?
We've been designing, printing and installing outdoor advertising and construction site hoardings across the UK for more than 50 years.
We can manage your hoarding project from start to finish as well as being able to provide signage, and display graphics to enhance your site.
Plus, as we only use our in-house print and installation teams, your project is run under one roof!
Accordion Body
The perfect hoarding starts with a good survey. An Octink survey contains 20 points and considerations, all carried out by an experienced Octink surveyor.
Accordion Body
Planning the customer journey around a site is crucial. We can bring in our extensive regulatory knowledge here, as well as our experience of the customer journey to help you position your branding.
Accordion Body
We work seamlessly with your chosen agency, providing them a perfect canvas from our survey. Alternatively, we have a highly experienced in-house design studio to create your hoarding design for you.
Accordion Title
Calculations
Accordion Body
We are passionate about the compliance of our hoardings. We have developed an industry adopted standard to ensure both integrity and visual performance. We promise to put construction design and management first, protecting the public while also making sure your hoarding complies to the safe site promise.
Accordion Title
Printing and installation
Accordion Body
All hoardings are printed in-house using the latest printing and laminating technology. After this, look no further than the dedication of our installers. Known equally for their experience and knowledge, they are considered the best in the business.
Accordion Title
Maintenance
Accordion Body
Hoardings are often the first point of reference for a scheme or site. Therefore, checks are advised. We are happy to provide this service to keep your hoarding looking great!
We have really enjoyed working with the team at Octink. They are great at project managing and getting the work completed. Even with tight deadlines.