Advertising hoarding
Subtitle:
We create and install creative attention-grabbing advertising hoardings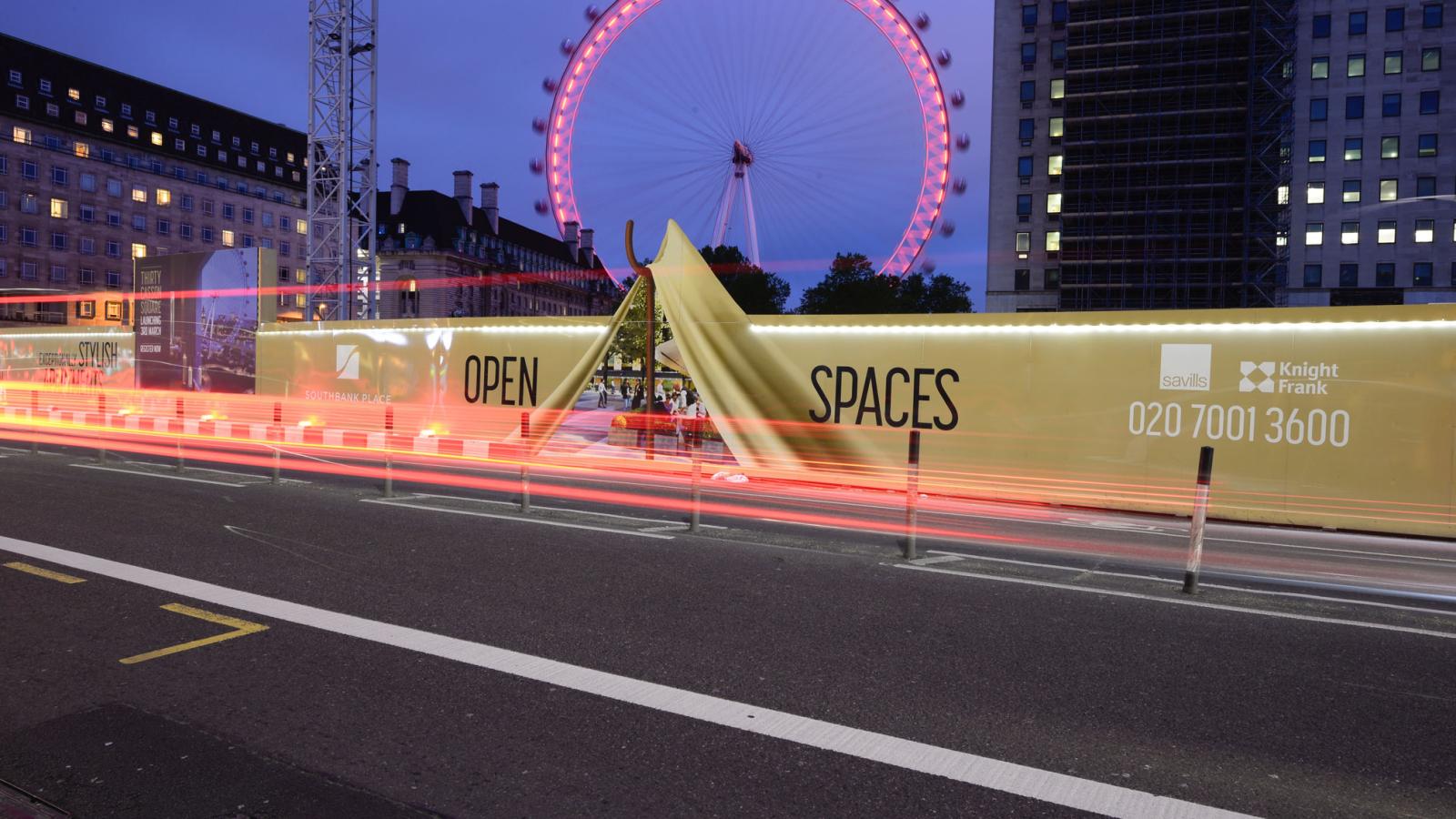 Advertising hoarding specialists
A printed hoarding provides the perfect large scale outdoor advertising space around a development. They are often less intrusive and have higher public footfall that billboard advertising, while also keeping your site safe and secure.
Our in-house production capability means we can produce high quality printed hoarding panels – fast. We offer you a truly end-to-end service – designed around you and your team.
Why should you choose Octink for your advertising hoarding?
We are your design, print, and installation team – all under one roof! Above all, we want to help you in every stage of your hoarding journey.
Our aim is to make your creative ideas reality. Not only that, the team are the best in the business! In addition, we're happy to provide ideas and inspiration for your project, like our "What are advertising hoardings" article.
Accordion Body
The perfect hoarding starts with a good survey. Generally, this means defining levels, returns and sections to be optimised with brand messaging.
Accordion Body
Planning the customer journey around a site or to a point of sale offer is crucial. In addition, other branding and signage elements can be considered to create a coordinated scheme.
Accordion Body
We work seamlessly with your chosen agency, providing them a perfect canvas from our survey. Alternatively, we have a highly experienced in-house design studio to create your hoarding design for you.
Accordion Title
Calculations
Accordion Body
We are passionate about the compliance of our hoardings. Consequently, we have developed an industry adopted standard to ensure both integrity and visual performance.
Accordion Title
Printing and installation
Accordion Body
All hoardings are printed in-house using the latest printing and laminating technology. After this, look no further than the dedication of our installers. Known equally for their experience and knowledge, they are considered the best in the business.
Accordion Title
Maintenance
Accordion Body
Hoardings are often the first point of reference for a scheme or site. Therefore, inspections and checks are both advised and critical. Octink can provide this ongoing service.
We have worked with Octink for 15 years now. They always provide exceptional customer service. Their attention to detail is unsurpassed. The reliability of the teams & their products gives me confidence in their ability to undertake any project.